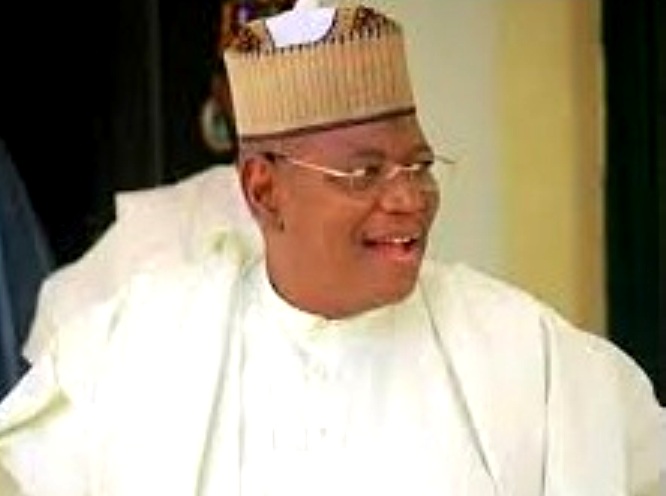 By Haidar M. Aliyu
The crises rocking People's Democratic party (PDP) Jigawa state chapter has worsen, as the amalgamation of concern youth of the party have declared the immediate dismissal of former governor, Sule Lamido from the party.
The Coalition dropped the bomb while addressing press conference in Dutse declared that the dismissal takes effect immediately.
Recall that the dismissal of the two-term governor and former minister of foreign affairs Lamido came barely a week of the dismissal of the two-time governorship candidate of the party, Aminu Ringim by the Sule Lamido led faction after accusing the former governor of sabotaging the party's victory since 2013.
The leader of the group Alhaji Nura Danjani who read a wide speech explained how the former governor played series of roles that results in the failure of the party to produce any governor since 2003 at the state level and president.
The youth group alleged that the Lamido led faction has no right to continue to parade itself as the leaders of the party as elections into the respective offices have been halted by the national headquarters of the party after the purported dual ward congresses that were conducted by the two factions.
They accused the former governor of sabotaging the election of Senator Muhammed Alkali (Baban Beta) after refusing to release funds meant for the conduct of the election.
They alleged also that Sule Lamido was in 2014 initiated the popular walkout by the then G-7 state governors, the speaker and other PDP stalwarts that resulted in the eventual collapse and failure of the party to win elections.
They said Lamido's high handedness has resulted in the defection of many party members to the ruling APC such as the two-term governor of the state Alhaji Ibrahim Saminu Turaki, Alhaji Ahmed Mahmoud his former deputy governor, Ambassador Ahmed Mallamadori, Senator Bello Maitama, Senator Mustapha Makama, Hon. Abba Anas Adamu, among others.
Contacted the state PDP chairman, Alhaji Babandi Ibrahim said he cannot engage with faceless people.
Babandi said the youths claiming to be a coalition have no register within the PDP therefore lacks the powers to make decision or judgement affecting any member of the party.