Bauchi govt. pledges to work with partners to enhance food system
2 min read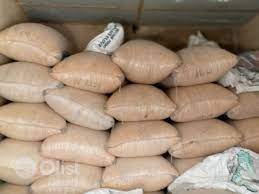 ….Hosts 2021 North East UN Food Systems Summit 
By Amina Abdullahi Girbo, Bauchi
The Bauchi State Government on Wednesday says it will continue to work and collaborate with stakeholders and development partners to ensure food security and enhance food system in the state. 
The State Commissioner for Budget and Economic Planning, Dr Aminu Hassan Gamawa disclosed this at the opening ceremony of the 2021 North East Zonal United Food Systems Summit held at Zaranda Hotel, Bauchi.
Dr Aminu Gamawa said this will go along way in assisting the state government to raise Growth Domestic Products (GDP) for economic growth and development.
He said the conduct of the food systems summit is part of the sustainable development goals and UN efforts and other international development agencies to tackle poverty, food security in the society.
His words:-"We are pleased to be the host of this important dialogue in partnership with Federal Ministry of Finance, Budget and National Planning. Dialogue is key. Dialogue is important and there can be no meaningful progress if we don't discuss issues that are affecting us, we hope we will discuss mutual issues at this summit.
"Participants of this summit are across the line ministries from Borno, Bauchi and Yobe states and I urge them all to actively participate particularly in the technical sessions to enable us achieve the desired objectives".
The Budget and Economic Planning Commissioner said food issue is a multi-sectoral issue that should be reviewed holistically with a view to finding some strategies and solutions that will lift people out of hunger, tackle and address the problem of malnutrition.
The Bauchi State Deputy Governor, Senator Baba Tela who declared the summit open, said the state government is doing everything possible to support farmers to enhance their capacity by assisting them to access agricultural interventions to boost their productions.
Senator Baba Tela said the administration of Governor Bala Mohammed in the state has recently purchased a number of grains and other commodities as part of efforts to ensure food security in the state.
"I am highly delighted to be at this timely food systems summit which was attended by many experts. On behalf of His Excellency, the Executive Governor of Bauchi state, Senator Bala Abdulkadir Mohammed I wish to welcome you to Bauchi and I hope at the end, you will assist in improving quantity and quality of the products produced by our farmers". Said Tela.
The Bauchi Deputy Governor tasked stakeholders in the agricultural sector to use their expertise to contribute positively towards tackling the numerous challenges facing the sector for the benefit of both government and the farmers.