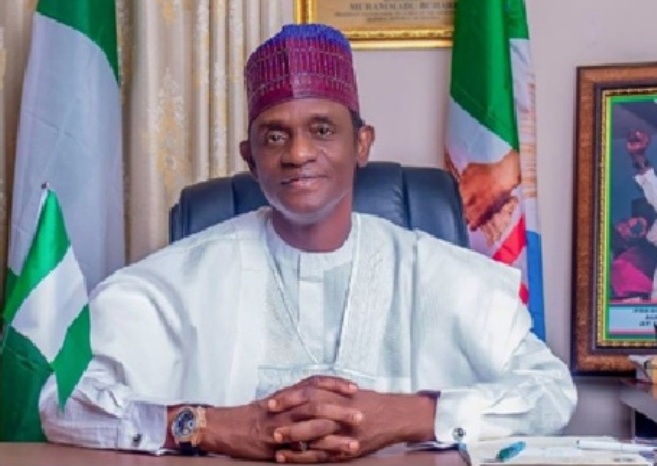 By Muhammad Sani G. Chinade, Damaturu
Governor Mai Mala Buni of Yobe State has summoned an emergency security meeting condemning the attack by Boko Haram sects members on Geidam Community where lives and properties were lost.
Governor Buni stated this during the special security meeting held at the Bonquet Hall of the State House in Damaturu, attended by critical stakeholders and traditional rulers, Buni added to said that, the influx of the insurgents to Geidam Town is due to the town's proximity to the fringes of Lake Chad Basin, Niger Republic border as well as Damasak in Borno State.
Therefore Buni assured to protect the lives and properties of the state citizens as the state government according to him is collaborating with the security agencies to curb further attack.
"As you may be aware, I met with the Chief of Defense Gen. Lucky Irabor where we discussed security issues regarding the attack on Geidam where some lives were lost while others forced out of their homes and displaced in the holy month of ramadan. This is condemnable, crude and unfortunate, and we can't accept it.
"As i said, you may be aware I met with the Chief of Defence Staff General Lucky Irabor and discussed on security issues including a special accord to the fight against insurgency in Geidam because of its geographical location, sitting close to the fringes of Lake Chad Basin, bordering Niger republic and Damasak in Borno State, one of the areas with Boko Haram Insurgents.
"I am pleased to state that far-reaching decisions were achieved during the meeting with the CDS especially on the reinforcement of Personel to combat the attack." Said Buni.