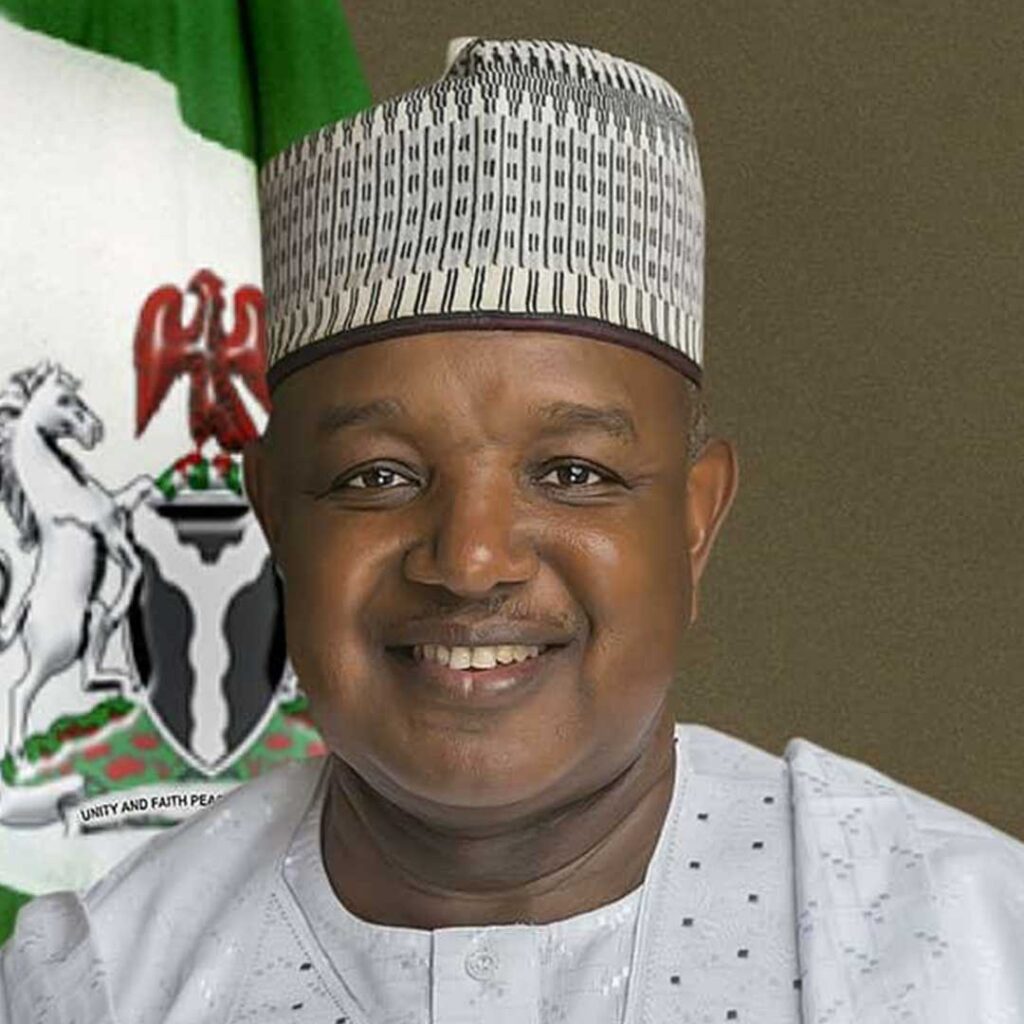 By Abubakar G. Danmalam
The Kebbi state governor, Atiku Abubakar Bagudu has reiterated the commitment of federal and his state government to jointly work together to further safeguard lives and property of the people of the state.

He also said that such efforts were geared towards restoring normalcy in Dankolo community in Sakaba local government, Danko Wasagu local government and other parts of the state.
Bagudu spoke when he paid condolence visits to the communities that were recently affected by banditry attack.

The governor who was in the area to sympathise with the residents over the incessant attacks by bandits, lamented that the act resulted in the unfortunate deaths of a DPO and some security personnel.

His words:-"These measures will remain anonymous for now but be rest assured that we will leave no stone unturned to guarantee the safety of all law abiding citizens. Peace will be restored here and all parts of Kebbi state soon and all hands must be on deck, as usual.

"I must therefore commend the federal government under President Muhammadu Buhari, security agencies, our vigilantes, traditional and religious leaders as well as all critical stakeholders."
Bagudu was elated that most of the internally displaced persons had started returning to their various communities, further assured that the state government will do the needful for all the residents of the community to return and sleep with their two eyes closed.

The governor was happy that farmers were already planting in their farms, which depicted the gradual return of peace, said that the visit was aimed at rebuilding the confidence of the residents of the area and other parts of the state.
He assured the residents that he would ensure additional deployment of security in the area to safeguard lives and property of the people.
Earlier, Senator Bala Ibn NaAllah, representing Kebbi South Senatorial District told the Dankolo community about the untiring effort of the governor to ensure peace return in the area.

He equally said that Buhari and the federal legislators would not rest until the security challenges of the area and Nigeria in general come to an end.
In his remarks, the Chief of Sakaba, Muhammad Musa thanked the governor for the visit, described the governor as a leader full of compassion for his people "We are indeed happy with the visit at this period of Sallah."
"This simply demonstrates the kind of leader you are. I have no words to express my thanks to you", he averred.

The traditional leader appealed to the governor to implore the contractor to hasten the completion of the ongoing road project in the area.