Kaduna lunches biggest recycling company to tackle waste pollution;
4 min read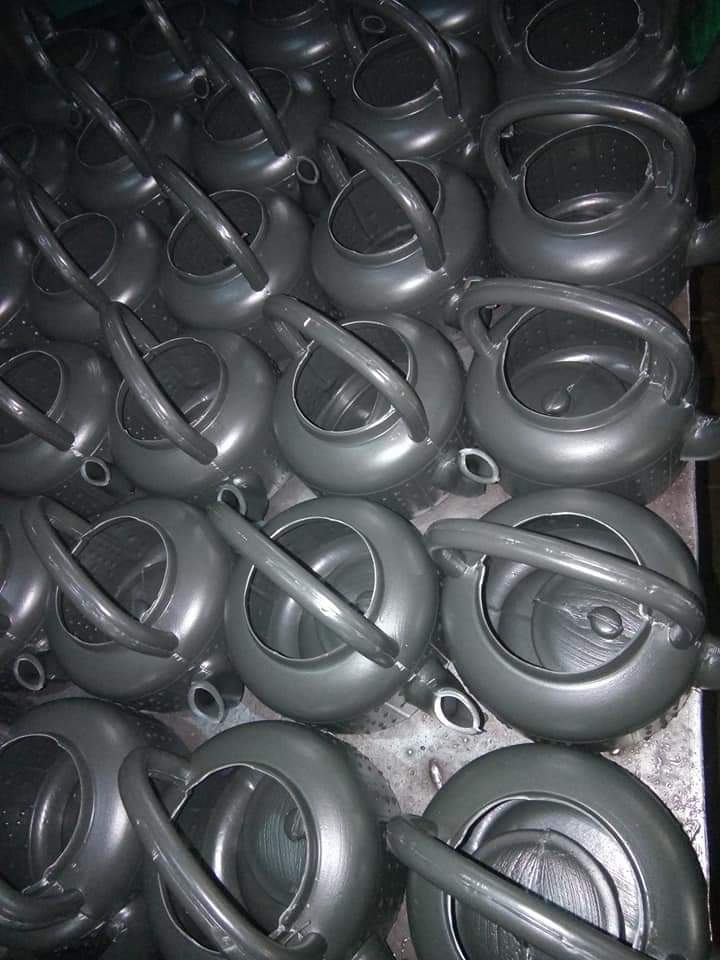 By Abdullahi Alhassan Kaduna.
In an effort toward recycling all the waste in Northern Nigeria, A Kaduna base Company (scrapped processing and compose integrated recycling Company) has kick-started its full operation, with the sole aims of tackling all the plastic waste which include solid and liquid, in order to save the environment against the increasing spread of waste on the street, Gutter, streams, ponds, and some Rivers.
The chief executive officer of the company Alhaji Shehu Usman explained that the company is fully ready toward recycling all the huge volume of waste and other garbage that is capable of causing Flood, health challenges, pollution, and environmental disaster.
According to him, the company has brought Many recycling machines that can face all the trash and garbage polluting the environment, while transforming them for many use the company has engaged hundreds of scavengers and trashed dealers across the north for the supply of waste, for the sole aims of re-using them
Shehu notes that Pernatising, crushing, and washing machines for recycling all plastic waste have been put in place for smooth operation and for the success of daily recycling of huge tones of plastic. Turning waste to cash is our focus, and our target is to wipe out all the waste and garbage on the street and other trash dump centers across the north, so as to find ways of reusing them for domestic uses and for re-used for other purposes
Many youth and women were engaged in the processing of all the waste materials, Recycling takes 88% less energy than making plastic from raw materials while helping reducing fossil fuel consumption; Diverting discarded plastics from the refuse stream and turning them into new goods keeps these persistent materials out of landfills and the natural environment
"We are fully in support of government toward waste management and recycling of waste to wealth in Kaduna state" Recycling reduces the need for extracting (mining, quarrying, and logging), refining, and processing raw materials all of which create substantial air and water pollution. As recycling saves the energy it also reduces greenhouse gas emissions, which helps to tackle climate change.
Shehu stressed that recycling reduces the amount of waste produced by us. Conserves natural resources such as water, wood, and minerals. It prevents the overuse of resources and helps in preserving them. In addition, it saves energy says, the plastic recycling house is one of the biggest in Nigeria, and they are going to be producing goods that are of international standard,
"We want our locally made in Nigeria to be competing with international standard"Responding the representative of the ministry of environment Mallam Usman Mohamed Lawal, who is the Director of Public and laboratory services (KEPA)expressed that this is a great development for Kaduna state and Nigeria at large
He said, the company would surely help the state toward reducing the huge tones of daily waste that are capable of contributing to causing many environmental problems to the state
There are millions of plastic waste in the river and other ponds, and they contributed on daily basis toward killing our marine animals while polluting the environment, Stressing that there need for all recycling companies to immensely joined the hands of saving humans, animals, and all the living organism in the environment.
Adding that there is a need for other companies to emulate such gesture which is aimed at turning waste into wealth also contributing comrade Mohammed Zakaria,a country, representative of African Climate reporters, emphasized the need for state and federal government to support big and small recycling companies, so as to strengthen their capacity, in order to enhance the efficiency.
He said lack of steady electricity, insecurity, and lack of patriotism by Nigerians has contributed toward closing down of many industries and companies Comrade Mohammed appealed to Government to always support all the recycling plastic companies,
Comrade Mohammed appealed to Government to always support all the recycling plastic companies, in order to save the environment against all forms of plastic pollution and flood Mohammed said, this is the biggest plastic recycling center that he has ever seen in northern Nigeria, and it's equally the one with the largest number of workers
He equally pointed that Recycling is one of the most important steps towards the reduction of pollution, and it is fun too, especially when done in groups.
Recycling plastic bags reduces the amount of energy usage, raw materials, pollution, as well as the waste Americans produce.
He ended by calling on all Nigerians to halt dumping trashed on the gutter to halt the spread of water-borne diseases, flood, and another environmental disaster