Communities Of Fika Jubilate Over Portable Water Supply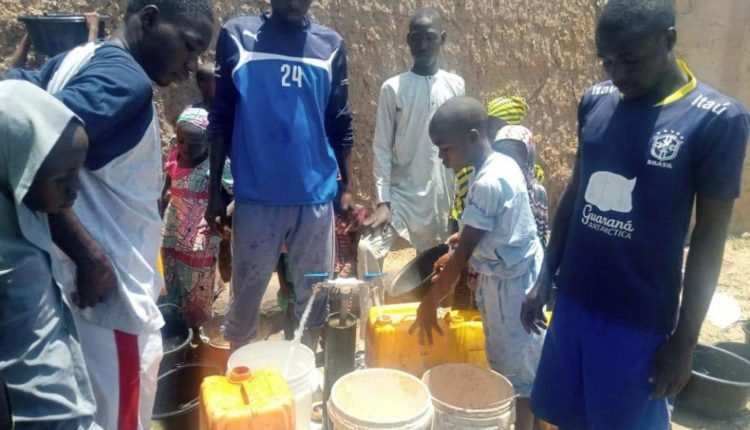 Sani Gazas Chinade, Damaturu


The Communities in Fika Local Government Area of Yobe State on Monday jubilated following the successful water supply project in Ngeji, Gadaka, and Fika facilitated by Senator Ibrahim Mohammed Bomai representing Yobe South senatorial district in the upper chamber of National Assembly.

The approval at the federal executive council meeting has made the provision of potable drinking water to the inhabitants of some communities in the area who lived for decades without a water supply.

Among the beneficiary, communities are Ngeji, Gadaka, and Fika township respectively.

The project which cost millions of naira would help these communities have access to good and clean potable water for the first time and also aid them in their daily home chores and their day-to-day activities as well as their farming activities and animal husbandry.

The Elders of the beneficiary communities thanked President Muhammad Buhari, Yobe State Governor Mai Mala Buni, Senator Ibrahim Mohammed Bomai, and Emir of Fika Dr. Muhammad Ibn Abali Muhammad Idrissa for their kind gestures and promised to take good care of them.

A resident of Fika town, Madu Ibrahim said "Water is an essential part of life in the development of any society and cannot be underestimated as it goes to the core of health, economic and social needs of its people".

"As such, the provision of water should be prioritized by any serious society, we are very thankful to them for the provision of water systems and facilities to our communities.

"For the past years most of our communities usually cry over lack of potable drinking water within their areas but today the problem has ended by the will of Almighty Allah.