World Health Organization (WHO) Trains Yobe Community Health Champion And Donates Consumable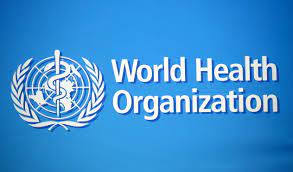 Sani Gazas Chinade, Damaturu

World Health Organization (WHO) has embarked on strengthening and building the capacity of health care workers with the provision of medical consumables to the Yobe State government as its efforts to minimize the community transmission of COVID-19 infection.

Dr. Richard Lako the emergency Manager, of the WHO Health Emergencies Programme, Northeast represented by Public Health Officer Dr. Ibrahim Salisu revealed recently in Damaturu during a two-day capacity building organized for community health champions.

According to him, the WHO is working closely with the state government to strengthen the capacity of the community health champions to deliver integrated disease prevention messages.

"The World Health Organisation will continue to work with Yobe state Ministry of Health and Human Services to strengthen covid-19 control efforts across the state. And in furtherance of that effort, we have trained and deployed teams of volunteers that are the community health champions across the state".

"Apart from the community champion activities on delivering integrated diseases prevention messages, we have also supplied commodities and Personal Protective Equipment to ensure that hospitals in the state are fully equipped to provide infection prevention and control," he said.

Speaking to our Correspondent on the training, some of the Community Health Champions, Amina Mohammed and Maryamu Mohammed revealed that with the skills and knowledge acquired, communities will be fully sensitized on how best to improve on hygiene practice during the covid-19 pandemic.

"In the last three to four months we had, many communities have now believed the covid-19 disease exists, those who were skeptical about taking the vaccine have now come over to take their doses.

"With the new information and capacity building we are receiving; we are optimistic that we will step it down to the communities we are posted to carry out the sensitization," they said.

The WHO also presented infection prevention and control equipment, which includes, hand washing stand, hand sanitizers, hand gloves, medicated soap, Apron, safety boots, face masks and shields to boost risk communication activities as well scale up preparedness for other disease outbreaks.

According to him from the report as of Sunday, August 29, 2021, Yobe state has 501 confirmed cases with 9 deaths from the coronavirus disease respectively.