Bauchi Legislatures calls the for establishment of dialysis centers and higher institution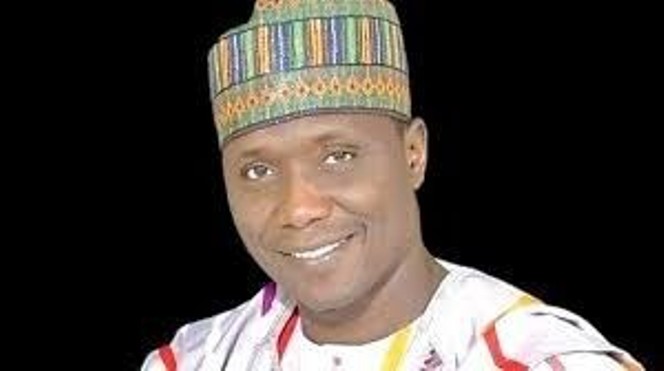 By Abdullahi Alhassan
A member Representing Pali Constituency in Bauchi State House of Assembly Honourable. Yusuf Muhammad Bako has moved a motion calling on the State Government to establish more dialysis centres and make dialysis free to all citizens of Bauchi State.
Leading debate on the motion in the state house of Assembly, Honourable. Yusuf explained that hemodialysis which is the most common type of dialysis, is carried out 3 days a week and each session lasting around 4 hours costs about N20,000-N40,000 which is difficult to be afforded by people in the rural areas.
His words:- "Dialysis treatment is very expensive and patients are increasing everyday which is attributed to the rising incidents of hypertension and diabetes among people." He added.
Hon.Yusuf therefore prayed that government should establish two additional dialysis centres in the north and the Central senatorial districts since there is one in the Specialist Hospital Bauchi to increase access to services and alleviate suffering of the people.
He also urged that government should make dialysis free to all citizens of the State and mandate Ministry of Health to increase awareness campaign in the media to reduce the prevalence of kidney diseases.
In his contribution, Honourable. Danlami Ahmed Kawule(Zungur/Galambi/Constituency) opined that due to the nature of health facilities in the country, dialysis centres should not be made free but should be made available.
The Deputy Speaker said that making the centres available rather than free will bring easy and subsidy to people.
Minority Leader Honourable. Bakoji Aliyu Bobbo (Chiroma Constituency) commended the mover of the motion but observed that if dialysis is made free government cannot maintain the centres, instead the House should recommend subsidy for dialysis in the State.
He added that there are many deadly diseases more dangerous than kidney that are not made free. Hon. Bobbo disagreed with the claim that that dialysis is free in Yobe State, he affirmed that it is not free.
The Minority Leader suggested that the House should recommend what government can afford to do not what the government will keep aside.
He further argued that if dialysis is made free, some people will come from other State to enjoy therefore recommended 50 percent subsidy for dialysis in the State.
Honourable. Yunusa Ahmad (Warji Constituency) disagreed with Deputy Speaker and Majority Leader's suggestion. He explained that considering the nature of the disease, it doesn't discriminate against the poor or the rich and looking at the cost and the fact that not all patients can afford dialysis, and to make people feel the impact of government, it should be made free.
Honourable. Babayo Muhammad (Hardawa Constituency) said that the state don't have the requisite manpower to handle the dialysis machines if provided, suggested that the State government should train its personnel to handle the machines.
Honourable. Baballe Abubakar Dambam (Dambam/Dagauda/Jalam Constituency) also suggested that dialysis should not be made free.
According to him the existing ones are not being used optimally therefore there is no need of creating more, argued that any service that is rendered free, will be abused by people.
Hon. Sabo Bako Sade (Sade Constituency) opined that health is better than anything, therefore dialysis should be made free because people are dying from kidney diseases, added that there is required manpower in the State to handle the centres.
He stated further that people travelled from Bauchi to Yobe State for free treatment, thus government can afford free dialysis centres.
The Hon. House adopted the prayers but agreed that the dialysis centres should subsidized by fifty percent.
In a related development, member Representing (Toro/Jama'a Constituency in Bauchi State House of Assembly), Hon.Tukur Ibrahim has moved a motion calling on the Bauchi State Government to site one campus of state-owned tertiary institutions in Toro Local Government.
Leading debate on the motion, at the State House of assembly in Bauchi, Hon. Tukur explained that Toro Local Government has the oldest school in Bauchi State, the famous Teachers College Toro established in 1928 and has over 1000 primary schools, four boarding and 14 government owned secondary schools many private Secondary Schools that produce many secondary schools' leavers.
"It is disheartening to note that upon all these long history and record that we have in education, non the campuses of the tertiary institutions of the State were established in Toro talk less of full pledged tertiary institutions.
"Politically Toro produces the highest votes, our people should be compensated." He explained.
Hon. Tukur prayed the government should direct the Ministry of Education to establish a tertiary institution in Toro or on the interim site a campus of any existing tertiary institution in Toro Local Government.
In his contribution, Honourable. Saleh Hodi Jibir (Disina Constituency) said that due to population of Toro and history of education in Bauchi State most of products of TC Toro and there is no single higher institution in Toro, there is need to establish a campus in Toro.
Honourable. Bello Muazu Shira (Shira Constituency) opined that it's better to look at educationally backward areas to site such campuses.
He argued that Toro is strong in term of education and close to some states that have many tertiary institutions therefore those who backward educationally should rather be considered.