Yobe Healthcare Scheme to Incorporate Informal Sector – Official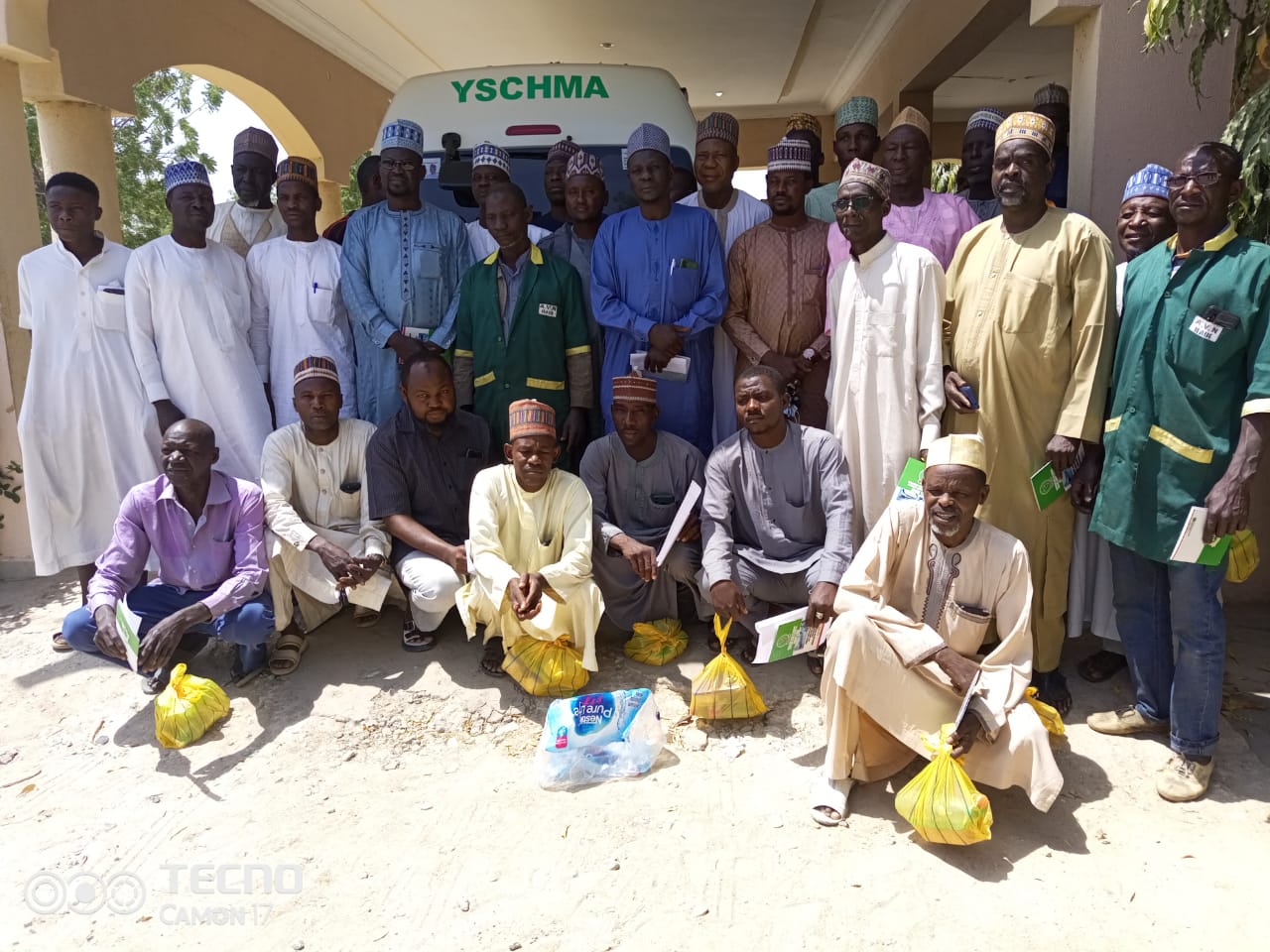 By Sani Gazas Chinade, Damaturu
HOTPEN – The Yobe Contributory Health Scheme, YSCHMA in partnership with the Network of Yobe State Civil Society Organizations has held a one day engagement meeting with the Stakeholders of informal groups in Gashua town of Bade local government area, towards the commencement of informal programme enrolment to drive the Yobe State Government health policy agenda towards achieving universal health coverage (UHC) in the by the year 2030.
The meeting which was held at the conference Hall of Bade local government lodge in Gashua town was attended by over thirty (30) non-formal sector groups.
According to the organizers of the engagement the meeting is aimed at educating and creating awareness to the informal groups as well as engaging them for discussion.
The informal sector groups that attended the engagement meeting among others include, United Marketers Association Potiskum branch (UMAPO), Organized Traders Association, Association of Commercial Motorcycle Riders, National Union of Road Transport Workers (NURTW), All Farmers Associations of Nigeria (AFAN), Miyetti ALLAH Cattle Breeders Association, Association of Vulcanizers and Mechanics.
The others are, Yobe Tailoring and Fashion Design Association, Association of GSM Phone Sellers, NATA, Butchers Association, Fish Sellers Association, Market Women Association, Organized Civil Society Organisations, Association of Automobile Technicians, Food Sellers Association and others too numerous to mention.
In his opening remark, the Director ICT of the agency, Saleh Ibrahim who represented the Executive Secretary of the agency, Dr Babagana Tijjani at the event said that the objectives of the meeting is to create public awareness on the informal sector programme, to interact with the stakeholders and to increase Access and Qualitative healthcare among the population as well as to support the state towards achieving universal health coverage (UHC) in 2030 through targeting the self employed groups in the state.
Muhammad Baba Kucici who represented the Executive Director of the Network of Yobe State Civil Society Organizations, Comrade Alhaji Baba Shehu delivered a keynote address at the one day stakeholders engagement meeting.
He called on the non-formal sector groups present at the meeting to convey the message to their members and urged them to support YSCHMA in its efforts to commence the enrollment of the informal sector programme in the state.