CITAD Advocates More Involvement of Girls in ICT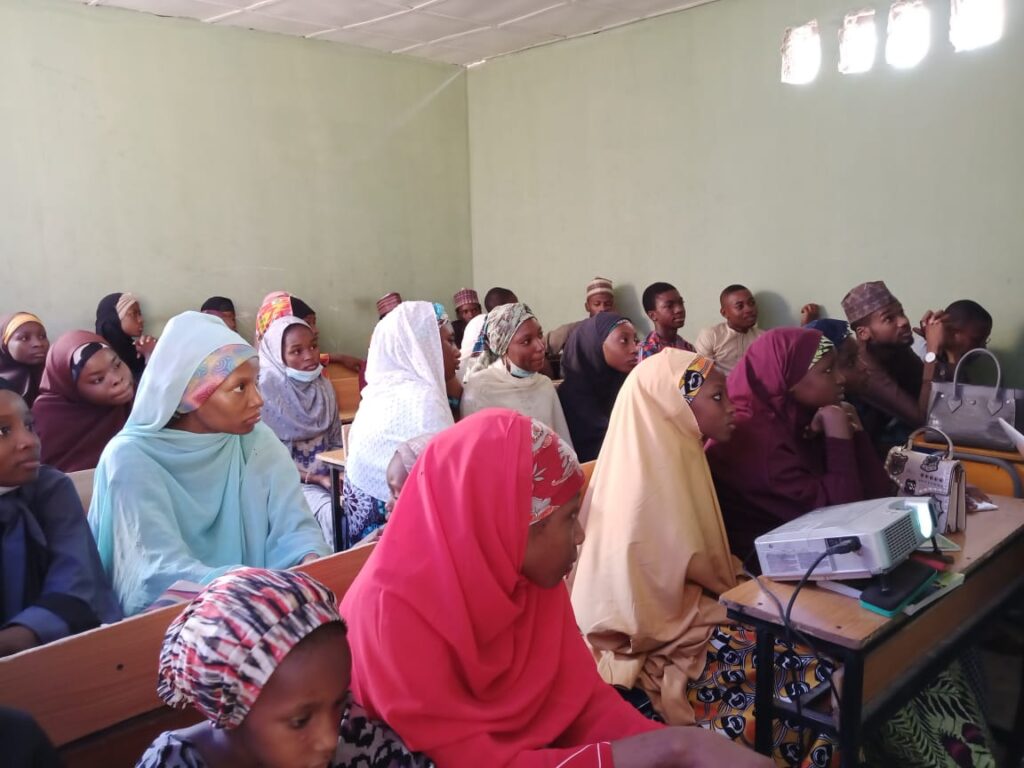 CITAD Advocates More Involvement of Girls in ICT
HOTPEN – Centre for Information Technology and Development (CITAD), on Thursday partnered with Dala Ina Mafia, to celebrate the 2022 Edition of the International Girls-in-ICT Day.
Observed in more than 166 countries across the globe, the Day, an initiative of the International Telecommunications Union (ITU), the International Girls-in-ICT Day was backed by all ITU members.
The Day is aimed at creating a global environment that empowers and encourages girls and young women to consider careers in the field of Information and Communications Technology (ICT).
Speaking at the event held at Kano, the Center's Executive Director, represented by Malam Ahmad Abdullahi Yakasai, said the Centre partnered with the organizers to expose participants to the various career opportunities available in the ICT sector, in addition to encouraging them to explore the vast opportunities in the ICT sector.
Yakasai told the participants who were drawn from different communities in Kano that the world now revolved around ICT and that the future holds a lot of promises for them should they go into the ICT sector.
On her part, CITAD Gender Officer Zainab Aminu, said significant progress has been achieved with increasing the participation of girls in ICT, adding that the gender gap in ICT remains unacceptable with representation continuing to be disproportionately higher for males than their female counterparts according to the National Bureau of Statistics, (NBS).
Zainab expressed concern that the gap was even wider in Nigeria, relative to countries like Ghana and South Africa. She reaffirmed that investment in early ICT education, affirmative action on the hiring of women in STEM, and reorientation to change the socio-cultural beliefs and practices that deter women's participation in STEM, as approaches that should be explored to reduce this gap.
The Chairperson of International Federation of Women Lawyers – FIDA, Kano State Branch, Barr. Bilkisu Ibrahim Sulaiman noted that the global event presented a platform for various stakeholders to not only highlight the gender digital divide but proffer solutions and build partnerships that will help accelerate the movement towards the increased involvement of girls in ICT.
She also expressed appreciation for CITAD for its continuous support for the Girls in ICT initiative and commended the sensitization lecture which will provide an opportunity for girls to gain a first-hand experience of working in the ICT sector.