2023: NNPP's Nangere, Potiskum Federal Constituency Aspirant Promises Better Representation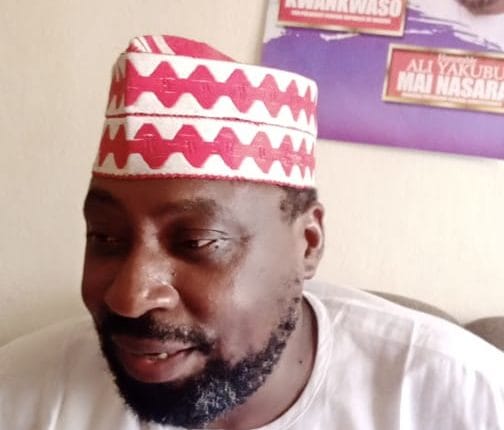 2023: NNPP's Nangere, Potiskum Federal Constituency Aspirant Promises Better Representation
By Sani Gaza's Chinade, Damaturu
HOTPEN – The New Nigeria People's Party (NNPP) aspirant, Aliyu Yakubu Mainasara has assured Nangere, Potiskum federal constituents of better and improved representation through proper economic empowerment, legislation, and youth participation if given the mandate in the 2023 general elections.
He pledged during an interview with newsmen today at his residence in Potiskum town of Yobe State.
According to him "our records are there since 1999, there's no member under any political party that has performed credibly as we have done, so we are proud of it, that has given us confidence, our records are very much available.
Mainasara was at the National Assembly between 2011-2015 on the platform of PDP later decamped to APC and recently dumped the APC and joined NPP.
He said, "We intend to earlier contest under APC but we were told that the forms have been bought, a similar problem occurred to us the previous time, we spent our resources no one cares to consider us after the election nor include us in appointments, now we are in NNPP hoping to win it".
The NNPP hopeful observed that politics is a game of win and lose and advised against tribalism and divisional politics.
When asked about his next mission, he said that he has lofty people-oriented projects for his constituents in 2023 "Insha Allah we will come up with our templates, people trust us, in the past, we have empowered a lot of Youths, we have done infrastructural development a lot, few of them we have built 274 market stalls, we have drilled electric boreholes in almost all the electoral wards, we have built primary school classes in Kara, Dorawa, made very much impact in Federal College of Education Technical Potiskum towards the provision of executive chairs for the students lecture rooms.
He appealed to the constituents to come out and vote their conscience "the issue of dictatorship or someone to come and impose a candidate to our people is over, people are much more aware, we are pleading with people to come out and exercise their franchise and hopefully with the recent development of the electoral act I think our votes will be a guided.