'I am Committed to the Service of Humanity' – Walin Kazaure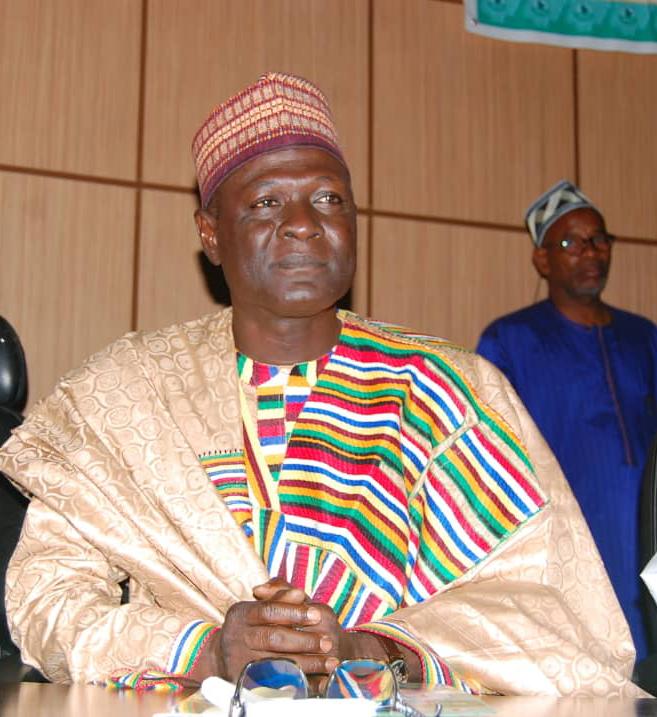 'I am Committed to the Service of Humanity' – Walin Kazaure
By Aliyu Dangida
HOTPEN – The Jigawa North-West Hopeful Senatorial Aspirant, Dr. Babangida Hussaini has expressed his readiness to serve his constituents with honesty and truth, saying people motivated him to give them good representation.
Babangida, a former permanent secretary, Federal Ministry of Works and Housing made this remark in his home town Kazaure. He extolled the performance of Buhari's administration as excellent in comparison with his predecessors in terms of infrastructural development projects, where he cited examples of the 2nd Niger bridge and Lagos Ibadan expressway among others.
He further explained that, despite insecurity and other economic challenges that overshadowed the projects executed by this administration, "history is always the best judge."
Hussaini, who holds the traditional title of Walin Kazaure, is strictly of the view that, the electorate need to work hand-in-hands with their representatives, especially political office holders in order to deal with their major problems, be it lack of social amenities, political instability or economic crunch, where our teeming youth are unemployed.
His words: "It is high time to chart a course for future development of rural areas, owing to which we should always strive to create jobs for our youth and there is need to work hand-in-hand with our educationist to develop a curriculum for entrepreneurial development skills.
"This will pave way for our school leavers and graduate to be self reliant, with this in mind politicians and other well to do individuals most rise to their responsibilities, so as to uphold empowerment project with higher esteem".
"Several people in my senatorial zone invited me and motivated me to contest election to give them a very good representation in government.
"Thus, after due consultation with relevant stakeholders, my family members, and other well-wishers I deem it fit to be a senatorial candidate under the ruling party. APC, solely to contribute my quota in the development of my immediate community and the nation in general".
Walin Kazaure is highly determined to be fair to all and sundry, as he reiterated his commitment to the service of humanity if he gets the ticket to contest as a Senator representing Jigawa NorthWest.
He further enjoin others to collaborate with each other for the development of the rural areas irrespective of their party affiliation.
During the public gathering address by Alhaji Babangida Hussaini, Walin Kazaure, many well-wishers pray for his success in the forthcoming election.
"May Allah continue to guide and protect him in all his undertakings," the well wishers added.