Kashifu Inuwa and the Changing Face of Information Technology in Nigeria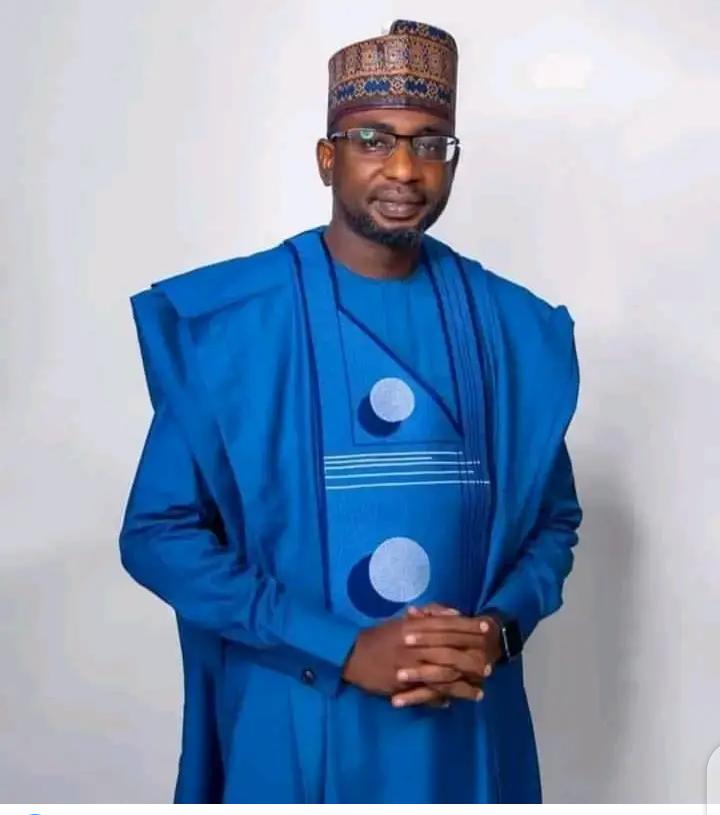 Kashifu Inuwa and the Changing Face of Information Technology in Nigeria
By Mubarak Umar
HOTPEN – Three years? Yes, three years as the Director General of National Information Technology Development Agency (NITDA), and it is heartwarming to note that growing corps of well-educated, world class technocrats are coming to the public domain to help change the narrative in public service.
In these three years, Kashifu Inuwa, CCIE defines diligence, hard work and dedication. His penchant for IT growth and vision-driven initiatives to see Nigeria grow its economy through digital technologies are unprecedented.
He has demonstrated the purpose of encouraging Nigerians to embrace IT and use it as an enabler for their economic activities. He believes that IT as a source of inspiration, can be harnessed to develop new business value propositions.
As the Director General of NITDA, Inuwa has proved that Nigeria can be Africa's largest digital economy. Since ascending the leadership of NITDA in August 2019, there has been an impressive implementation of the Agency's Strategic Roadmap for the development of Nigeria's IT sector envisioned by Professor Isa Ali Ibrahim (Pantami), Honourable Minister, Federal Ministry of Communications and Digital Economy, as well as implementation of President Muhammadu Buhari's core vision of Economic Recovery and Growth Plan (ERGP) through Information Technology.
Kashifu has been steadily building upon the foundation laid by the previous occupants of that office, driving the Agency to fulfil its core mandate in consonance with the National Digital Economy Policy and Strategy (NDEPS) of the Federal Government.
To put Nigeria on a path to effectively operate a digital economy, NITDA, under the stewardship of Kashifu Inuwa mapped out a Strategic Roadmap and Action Plan (SRAP 2021-2024), identified by the Agency as the fulcrum of digital economy development.
In his numerous public presentations, Inuwa has spoken extensively about the pillars captured in the SRAP, namely Developmental Regulation; Digital Literacy and Skills; Digital Transformation; Digital Innovation & Entrepreneurship; Cybersecurity; Emerging Technologies; and Promotion of Indigenous Content.
Undoubtedly, his achievements as Director General of NITDA especially in implementation of IT Regulation in the sector in the last three years are unprecedented. He walks the talks by ensuring that Nigeria maintains an automated IT Project Clearance (ITPC) and creation of user accounts for Ministries, Department and Agencies (MDAs), thus, saving the Nigerian Federal Government billions of naira.
It is on record that Kashifu continued with the visionary leadership of Prof. Pantami of facilitating the implementation of the Nigeria Data Protection Regulation (NDPR), which resulted in the establishment of the Nigeria Data Protection Bureau (NDPB). This action further introduced NITDA to international stage thereby earning the Agency the position of Vice Chair of the African Union Policy and Regulatory Initiative for Digital Africa (PRIDA).
Inuwa knows the ICT global terrain deeply and he is very aware of the challenges, limitations and constraints keeping Nigeria – a nation of about 200 million people – lagging behind in the evolving world of digital economy. Against all the odds Nigeria's IT sector faces, the NITDA DG has shown his indefatigable vision and passion to take Nigeria into the comity of nations, running on digital economy.
Under his watch, the Agency has developed several regulatory frameworks for IT development, majority of which have been published both in hard and soft copy.
The Agency embarked on the development of two regulatory frameworks for Information Technology development in government establishments. The project is to give rise to digital skills in educational institutions and rural areas of the country. In addition, Information Technology (IT) knowledge is integrated into the underserved areas and cities so as to develop human capital and provide universal access to knowledge with the aim of creating a knowledge-based economy.
Early 2020, just few months after his appointment, the outbreak of COVID-19 pandemic presented a major challenge to Nigeria and other countries across the globe, and the distinguished strategist faced the challenge by constituting a Tech4Covid Committee that explored measures to be deployed in cushioning the economic effect of the Pandemic on Nigeria's digital enterprise. The Committee crafted a strategy that would later ensure the retention of about 100,000 ICT jobs and the creation of additional 30,000 jobs in the post COVID-19 era.
With the needed strategy in place, the Agency has succeeded in programming, developing and mapping out digital processes to cushion the effect of Coronavirus since it is outbreak globally; the Nigeria COVID-19 Innovation Challenge, an online innovation challenge that was set up to meet the challenges our society faced as a result of the COVID-19 pandemic. Creative minds across the country came together, experimented and built software solutions that helped address this crisis.
Furthermore, NITDA developed various digital educational contents that can be accessed remotely by thousands of Nigerians who were on lockdown, as well as strategies to assist the government in continuing its daily activities virtually. With all the challenges posed by COVID-19, Kashifu continues to provide able leadership to NITDA in discharging its duty of regulating, coordination, monitoring, evaluation and development of the growth of the Nigerian IT sector and digital economy.
In these three years of Kashifu's reign as Director General, the Agency uncovered unfolded the potentials in Nigerian farmers through Federal Government's initiative of National Adopted Village for Smart Agriculture (NAVSA), a project aimed at changing the face of the agricultural sector in the country.
The National Adopted Village for Smart Agriculture is an ecosystem-driven digital platform envisioned for the transformation of the agriculture sector in Nigeria. It is designed to help farmers and other agricultural ecosystem players navigate their journey across the agriculture value chain. This journey cuts across farm production to management, processing, harvesting, storage, marketing and consumption. Farmers were trained and empowered with digital devices and seeds funding, which also created direct and indirect jobs in the country.
NITDA also launched the National Adopted School for Smart Education (NASSE) to promote digital literacy and skills. 500 students and 30 teachers at Junior Secondary School Karshi benefited from the pilot scheme. The Agency also supervised the training of thousands of Artisans across the 6 Geo-Political Zones on digital literacy and phone repairs.
The Agency trained women on ICT and Entrepreneurship, People Living with Disabilities, each provided with Laptops (with pre-installed e-learning & graphics Software), Internet Dongles & Bag-Packs, direct jobs and indirect jobs were created; trained hundreds of Nigerians on Software, Mobile App & Web Development, and Entrepreneurship.
In addition to making an effort in IT development as well as enhancing the IT capacity of the citizenry, hundreds of IT Hubs, IT Parks, and Community ICT Centres were established, furnished and equipped with world class facilities across the states of the federation. The Agency, through its strategic relations with Tecpreneurs, supported start-ups, IT hubs and ecosystem builders through Nigeria ICT Innovation and Entrepreneurship Vision (NIIEV). In the process, NITDA's programmes have created employment for Nigerian youths.
To ensure Nigeria's pool of talents were not left behind, the Agency under his watch, established National Centre for Artificial Intelligence and Robotics (NCAIR), to drive and support research, development, and adoption of Emerging Technologies in Nigeria.
The Centre is creating the required environment for Nigeria's teaming youths; encourage innovation and indigenisation of technologies to help address the continuous reliance on foreign products and services which has negative impact on the country's economy. It serves as a bridge between the government, industry, and the academia in providing research environment for creativity, idea integration, collaborative environment, development of ICT policies, processes and strategies.
Kashif commissioned Digital Fabrication Laboratory (Abuja FabLab 1.0), a unit within the Centre that serves as one of its revenue-generating components. FabLab offers training and capacity-building programs for the Centre's staff and external Agencies requiring such services. While the FabLab serves all the entities within the ecosystem, it also maintains an open-door policy to the public, hence encouraging all digital innovators and makers to drive their ideas from inception to impact. It maintains an open access policy to allow the laboratory to serve as a digital innovation accelerator for all innovators and makers. It allows open-production and public access to aid innovation and entrepreneurship activities.
As a result of Kashifu's commitment, Nigeria made history when the Agency hosted the Key Generation and Handover Ceremony for Root Certification Authority (RCA) for Country Signing Certification Authority (CSCA) and Country Verification Certification Authority (CVCA) of the National Public Key Infrastructure (NPKI), signaling the commencement of Public Key Infrastructure Service Provision in Nigeria.
As a result of NITDA's high productivity, performance, excellence in service delivery, and impact on the nation's IT sector, the Agency received the prestigious National Productivity Order of Merit (NPOM) Award from the President of Nigeria, Muhammadu Buhari, GCFR. Honor is for the Agency to do more in getting all Nigerians on board the digital journey of the Federal Government. Interestingly, NITDA is the only government agency that wahonoreded with this award.
These successes, certainly, have been achieved through the efforts of this distinguished personality who against all odds, leads hiorganizationon to greater heights. As he celebrates three years in office, I join millions of Nigerians in congratulating him for these achievements. I also pray that the Almighty continues to guide him as he leads NITDA to greater heights and facilitates Nigeria's transformation into a leading digital economy where citizens use digital technologies in creating wealth and prosperity.