Flood Ravages Three Communities In Taura LGA, Jigawa State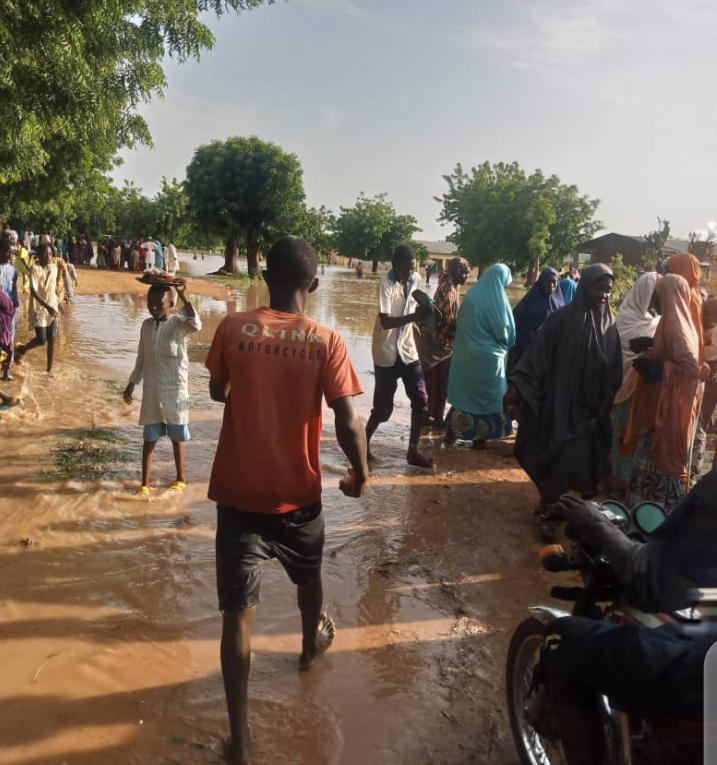 By Aliyu Dangida
HOTPEN– A heavy downpour that led to a devastating flood has displaced an estimate of more than 7000 households of their houses and properties across three communities in Taura Local Government Area of Jigawa State.
The torrential downpour which lasted for several hours resulted in the submerging of hundreds of houses, government buildings and other places across the three communities covering about 70 percent of the villages.
According to reports, the highlighted communities mostly affected by the flood in Taura LGA are Malamawar Taura, Karitsalle Villages among others.
Hotpen gathered that, the heavy downpour contributed to the rise of the Hadejia and Jama'are river basin, which subsequently resulted to the flood that sacked most of the riverine villages and submerged villages along the river valley.
Hotpen also reports that, tension is still in the air as the water is still spilling towards nearby villages of Sabongarin Yaya, Kiri, Daurawa and lafiya villages.
Reports from Investigations has revealed that, at least 7 Primary schools close to the town of Taura have been converted to Internally Displaced Persons Camps (IDPs) and thousands of households are scavenging in there.
The Council Chairman of Taura LGA, Alhaji Baffa Taura when contacted on the tragic event, described the calamity saying:
"This disaster is God's will which has already been ordained to occur since before now whether we are prepared or not. Therefore, we accept it in good faith and pray that we scale through the test of time".
Baffa noted that, the Local Government is working relentlessly towards cushioning the grief of the displaced people and has provided shelter, food and good drinking to them as aid.