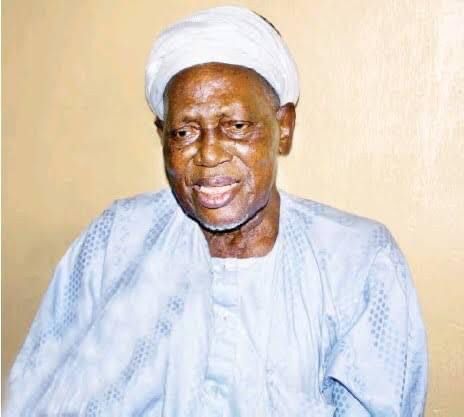 HOTPEN – The Sarkin Yakin Lokoja, Alhaji MK Ahmed (MFR) and former secretary to late Mal. Aminu Kano has passed on at the age of 89.
He died in the early hours of Saturday after a brief illness.
Late Mk Ahmed, left behind many children among them is the owner of the popular Grand Central Hotel in Kano, Barr. Naseer Ahmed.
His Janaiza (Islamic funeral rites) will take place by 2:00 pm at Emir's Palace in Kano.
In extending our sincere heartfelt condolences from HOTPEN, we pray to Almighty Allah to give His family fortitude to bear this irreparable loss.
It is also our Prayer that may Allah repose his soul in jannnatul fiddaus.