MAAUN Signs MOU with More than 15 Universities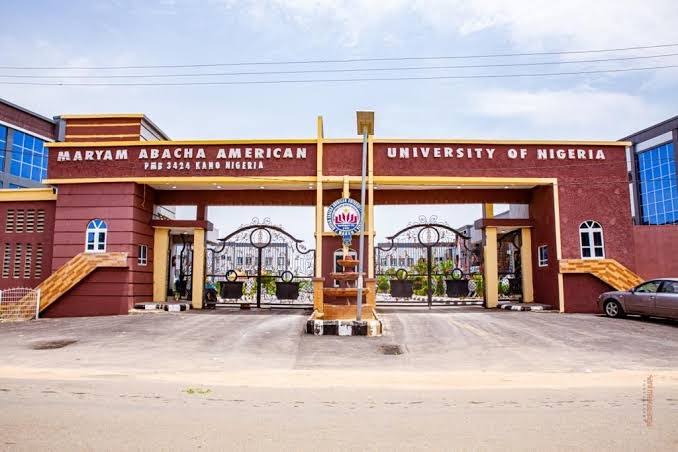 By Ali Kakaki
Maryam Abacha American University of Nigeria (MAAUN), has so far signed more than 15 Memorandum of Understanding (MoUs) with various Universities and other higher institutions across the globe since it commenced academic activities in May 2021.
The Director, Institute of Africa Higher Education Research and Innovation (IAHERI), Prof. Abubakar Sadiq Haruna made the disclosure at the second leg of the orientation program organized by the University for the 2022/2023 Freshmen held at the School of Social and Management Sciences.
The two-day orientation program was held on Thursday and Friday, 8th and 9th December 2022 where students from each of the four schools attended the program separately.
He said the signing of the MoU is part of the efforts by the Founder and Chairman Governing Council of MAAUN, Prof. Adamu Abubakar Gwarzo to link up the new University with other universities across the world so as to promote internationalization.
Prof. Haruna noted that the collaboration with other universities would also promote academic excellence as Maryam Abacha American University has a history of academic excellence since the establishment of its sister University in Maradi, Niger Republic in 2013.
In his remarks at the occasion, the Founder and Chairman Governing Council of MAAUN, Prof. Adamu Abubakar Gwarzo disclosed that MAAUN-MARADI had so far graduated no fewer than 30,000 students while about 5, 000 other students are currently undergoing various courses in the University.
He, therefore, charged the Freshmen to make the best use of the opportunity the University would provide them with a view to acquire quality education to become useful members of the society.
Also in his remarks, the President of MAAUN, Prof. Mohammad Israr, congratulated the freshers for securing admission into the prestigious University.
He advised the new students to face their studies with all the seriousness it deserves to enable them acquire quality education and contribute their quota towards the economic growth and development of the country.