Appeal High court injunction and arrest CBN Governor, CNF tells DSS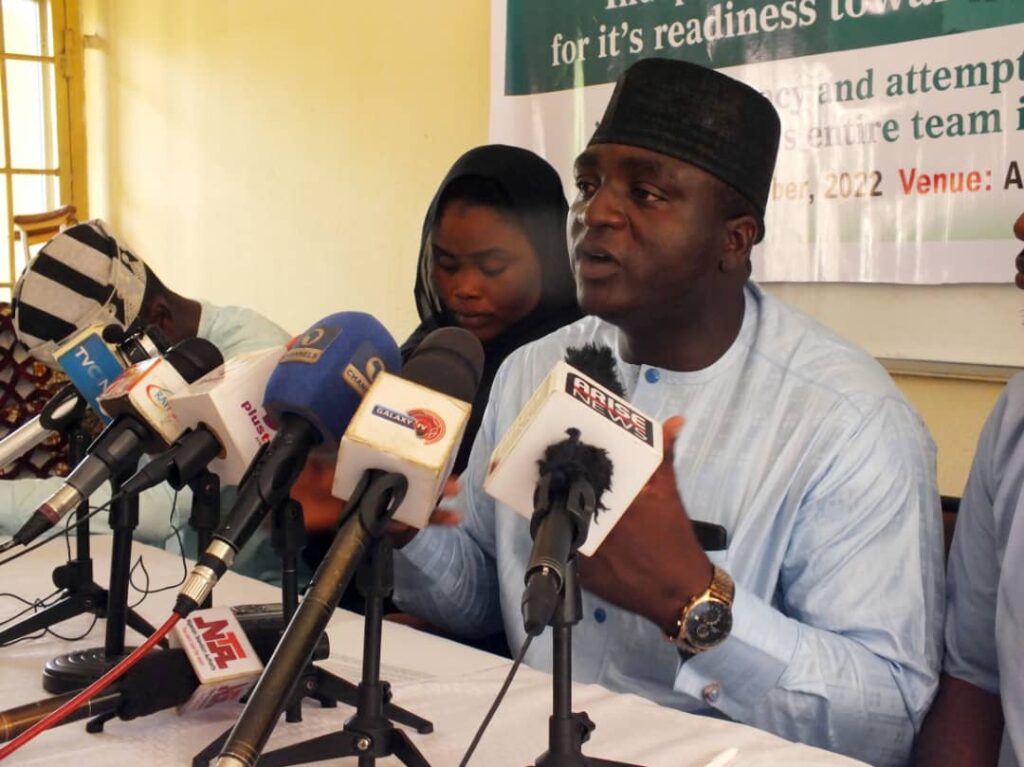 By Abdullahi Alhassan, Kaduna
The Concern Northern Forum,(CNF) has called on the Director General of the Department of State Security Services, Mallam Yusuf Magaji Bichi to ignore and immediately appeal to the Federal high court injunction and go ahead with their planned arrest of Mr Emefiele since it is in the interest of National security.
Speaking at a World Press Conference in Kaduna, the Spoke person of the forum, Comrade Abdulsalam Mohammed Kazeem said, "National security is a serious issue, we can't afford a relapse of insecurity in this country because of mindless distractions.
"As patriots who wish to always stand on the path of righteousness, we won't take sides with those calling for the sack of the DSS boss but rather ask that, he should be allowed to carry out his duties without interference by anybody especially when it comes to the issue of national security and the general well being of Nigerians," He said.
Adding that, Those asking the DG to give details of Emefiele's underhand dealings should know that security is a tactical issue and evidence can't be made public so that criminals won't be alerted and made to destroy evidence.
The CNF further explained "Mr Godwin Emefiele should as a matter of urgency be relieved of his duties as the Governor of the apex bank (CBN), as his character and integrity are already questioned.
"He should be investigated accordingly and with immediate effect. His involvement in partisan politics and the spurious investments he has made even in some Nigerian banks makes him unfit to continue as CBN Governor as this contravenes the CBN Act and other extant laws. He should be made to face the charges levelled against him in a competent court of law.
"The allegations by Hon. Mohammed Gudaji Kazaure concerning the misappropriation and diversion of stamp duty funds as well as other financial crimes requires in-depth investigation"
"Financial crimes including diversion of public funds as alleged run afoul of President Buhari's anti-corruption posture and must not be tolerated by his appointee no matter how highly placed" the stressed
The group decries that, Emefiele can't be sitting as a CBN Governor while these investigations continue. He needs to step aside to prevent any form of interference and undue influence.
"It is our position that the CBN Governor should turn himself into the DSS for questioning, possible arrest and detention. Failure to do so should be met by a forceful arrest and detention in one of Nigeria's maximum security prison facilities" that group noted
CNF however, warns the CBN Governor against sponsoring faceless goons to harass the person the DG of DSS and the Service in general. The endless media wars and attacks can only elongate his doomsday but will not save him from standing trial and answering the weighty allegations against him.
The group called on the DG to ignore the enemies of Nigeria and focus on the duties given to him by the constitution and President Mohammadu Buhari.