Prof. Adamu Abubakar Gwarzo @45: A Philanthropist Per Excellence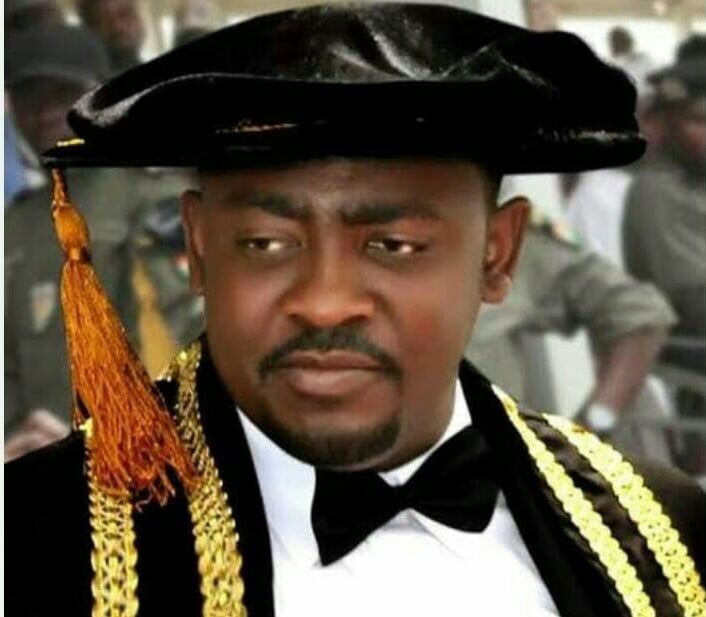 Dr Usman Sunusi Usman
The course of history has been replete with stories, ideas and the ingenuity of personalities who contributed immeasurably toward the development of the humanity by making human capital to be creative, inventive and productive; capable of realizing their essence of being human by achieving their innate potentialities, first as Homo-Sapiens and much later as Homo-Erectus-The creative and productive being, clearly different from animals.
Today, my mentor, teacher, brother and my source of inspiration, Prof. Adamu Abubakar Gwarzo has happily and by the grace of Allah added a feather to his cap as he attained the enviable age of 45 years of sojourn on this planet earth. To God is the glory that the four and a half decades of this talented and calculative academician were eventful, successful and contributive to the humanity as he has effectively used those years in promoting the course of the humanity by putting smiles in many faces, teaching them how to catch a fish instead of feeding them with the fish.
It is on record and it has been in the open that Prof. Adamu Abubakar Gwarzo has proved to be a quintessential philanthropist by changing and impacting positively on the lives of the people through his numerous initiatives geared toward the development of education and other sectors of economic development in Nigeria and even beyond the shores of the nation.
His foray into the social fabrics could be traced back to the period when he conceptualized the idea of establishing the popular citadel of learning, a University called The Maryam Abacha American University, spread with campuses in African countries (Niger Republic, Nigeria, Togo, Rwanda etc) and Francho-British International (FBI) University in Kaduna State, Nigeria. The University is undoubtedly being adjudged to be among the best in comparison to its contemporaries world over considering its teaching and learning environment, facilities, qualified teaching and the non-teaching staffs as well as strict adherence to the curriculum and the operational guidelines stipulated by regulatory authorities.
Prof. A.A Gwarzo, as the President and Founder of the Maryam Abacha Group of International American Universities (MAUN) has also proved his mettle as a veritable case study of humanity because despite his elitist personality, he has proved to be magnanimous, despite his towering records of achievements as a renowned Professor of French-Linguistics who is in his mid fourties.
Gwarzo's vision was to that every Nigerian, particularly of northern extraction attained significant level of literacy on or before his golden jubilee birthday celebration; this is being demonstrated through his foundation in which he provided scholarships to thousands of qualified students undergoing various academic programmes across Nigeria and beyond.
His investment in education has never for profit making or maximization, but human development, patriotism and nationalism.
It is on records that the academic guru, (Gwarzo) has recently provided full sponsorship to numerous Nigerian students studying different type of courses like, Nursing, Public Health, Economics, Law, Computer Sciences, Cyber-security, Engineering, Mass communication, and the Medical Laboratory Science in the Niger republic campus of his University and other universities in different part of the world.
Prof. Gwarzo is currently the president of the African Association of private Universities, an important position which he occupies after considering his level of commitment, determination and dedication toward promotion of education and the humanity. Gwarzo had invested hugely in education not with the zeal of making money out of it but, to address the educational barrier and the inherent imbalances in northern Nigeria; of which we can clearly see as evidenced by the number of graduate in Nursing and other Allied Health sciences courses we have from 2015 to date due to his untiring effort in trying to actualize his dreams.
Prof. Gwarzo has in the recent past, built an ultra model secondary school in the communities where the University MAUN is situated as part of his corporate social responsibility. Similarly, his philanthropic gesture was not only limited to education as it has also covered humanitarian interventions. To his credit, he has recently doled out huge amount of money and other materials assistance to many women in rural areas as staterpacks to enable them achieve self sustainability. Another, interesting feat achieved by the Professor was his recent donation of financial assistance to a stranded Nigerian student who was on his way home. Gwarzo has been advancing the course of an egalitarian society through his FOUNDATION; he sends hundreds of less-privileged children to school and provided them with means of transportation and learning materials among others.
The Professor has also drilled many of boreholes in communities where water was symbolizing gold, built many mosques and settles the medical bills of those who could not afford medical treatments in Nigeria and abroad; he did all these free of charge, without knowledge of many, as it was part of the services being run by his foundation.
Therefore, life is NEVER and it will NEVER be useful if it will not impact positively on the humanity. And it is for this reason that I stand to say without any iota of doubt or equivocation that the life of my principal, my brother and my teacher, Professor Adamu Abubakar Gwarzo who clocks 45 years has been very impactful to humanity and the nation in general.
Happy birthday my BOSS.
*Dr Usman Sunusi Usman, Reader in Public Health,
Federal Medical Center Birnin Kudu,
Jigawa State, Nigeria.