As PDP Fumes Over Defection Galore In Katsina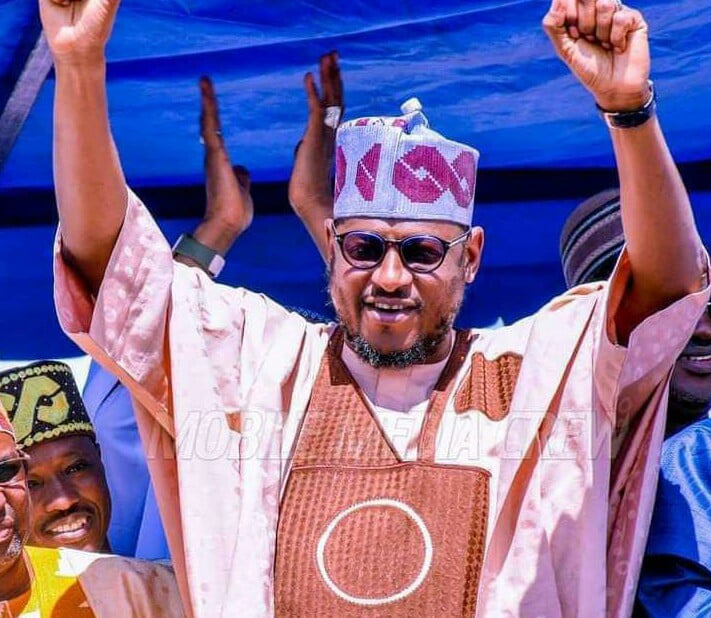 By Adamu S. Ladan
It seems the PDP is yet to recover from the shock of its failed project in Katsina state.
The project is the party's hitherto presumption that the defection of certain elements from the APC will improve the fortunes of the PDP in the state.
Hence, the cock and bull stories to either seeks cheap popularity or deny the existence of reality.
Only recently the party staged a drama at Muhammadu Dikko stadium in Katsina where it claimed to have received 92,000 decampees.
The author of the defection drama was not even ashamed to realise that the 45,000 capacity stadium cannot host such phantom decampees.
Yet same elements cannot come to term with reality when APC receives just 1900 decampees during a campaign tour of Danmusa local government area.
A press release issued by the chairman, media and publicity, PDP campaign council in Katsina state fumed over the Danmusa defection of their members describing it as misinformation and untrue.
It's indeed not surprising that the PDP is so concerned about its Danmusa misfortune as it really puts spanner in their work since it affected the home town of their trump card who was reduced to paper tiger.
Until now a section of the party had ballyhoo the air that Danmusa would be no go area for the APC. Alas! The party has proved its mettle by ransacking the PDP in the area living it leaking its wounds.
However, why didn't PDP reacts to a more devastating set back that beset it at Mashi where more than 14,000 members of the party decamped to APC? The answer is obvious and can't be far fetched to tell you how tattered the umbrella has become.
Hope the discernable reader has not forgotten the voodoo mathematical calculation of the PDP where the smaller number is greater than the whole in 2014.
Nonetheless, if not for the criticism of lack of objectivity or truths about the APC's original press release one would not have wasted time reacting to the PDP's theatrics. Hence, facts need to be stated and not tweaked.
In journalism, objectivity and truth are sancrosant. And to pass judgement on a story as lacking in objectivity and truth one must have conducted a litmus test on either the statement or its author.
But a times the so called truth must be challenged defending on which pedestal the peddler of the gospel of the truth stand. It's often easier to say an information is lacking in objectivity, but very turf to probe. This is because, objective is a busy word and that's a fact.
In philosophy, objectivity is the concept of truth independent from individual subjectivity.
Aristotle holds that the truth or the falsity of a representation is determined solely by how it relates to a reality; that is, by whether it accurately describes that reality. He states in his Metaphysics: "To say that that which is, is not, and that which is not, is, is a falsehood; therefore, to say that which is, is, and that which is not, is not, is true"
Apologies please for taking us into philosophy class but let's put to test the PDP's release which claimed that there are 142,261 authentic registered voters in 10 Local Government security prone areas (Danmusa Local Government inclusive).
But record available from Independent Electoral Commission (INEC) revealed that there are a total of 85, 222 registered Voters in Danmusa LGA alone as at 02/11/2022.
However, for avoidance of doubt breakdown of the voters in Danmusa for each ward is follows:
Mara Ward with 20 polling units and 11,505 voters
Dan Alkima Ward with 15 polling units and 7,713 voters
Danmusa A Ward with 25 polling units and 14,377 voters
Danmusa B Ward with 10 polling units and 5,007 voters
Dan Ali Ward with 15 polling units and 6,800
Maidabino A Ward with 16 polling units and 8,145 voters
Maidabino B Ward with 15 polling units and 6,759 voters
Dandire A with 15 polling units and 4,788 voters
Dandire B with 10 polling units and 4767 voters
Yantumaki A with 16 polling unit and 9,185 voters
Yantumaki B with 12 polling units and 6,213 voters
But why would PDP be bothered? It is obvious, from the party's latest frustration that, aside from the fact that the APC 's credible candidates have long been their nightmare, the PDP's undertakers are carying hoax just to justify their widely known failed political endeavour.
The party is now riddled with envy and disappointment because their selfish political calculation has been nib in the bud.
It is indeed a fact that Dr. Radda has triumphantly entered Danmusa where he was received by mammoth crowd of supporters including the PDP decampees.
It is also true that the political atmosphere in katsina State has changed for the better and voters are now wiser hence, would not listen to some disgruntled politicians.
The legion of supporters and admirers are evident of Dr. Radda 's acceptance in Katsina state.
Therefore, the only problem the PDP has is the intimidating calibre of candidates that the APC has presented, especially our Gubernatorial Candidate, Dr. Radda who is a replica of the Buhari phenomeno
in Katsina state
Adamu S. Ladan
Member, media and publicity committee,
APC campaign council