2023: PDP will win February general elections -Gumel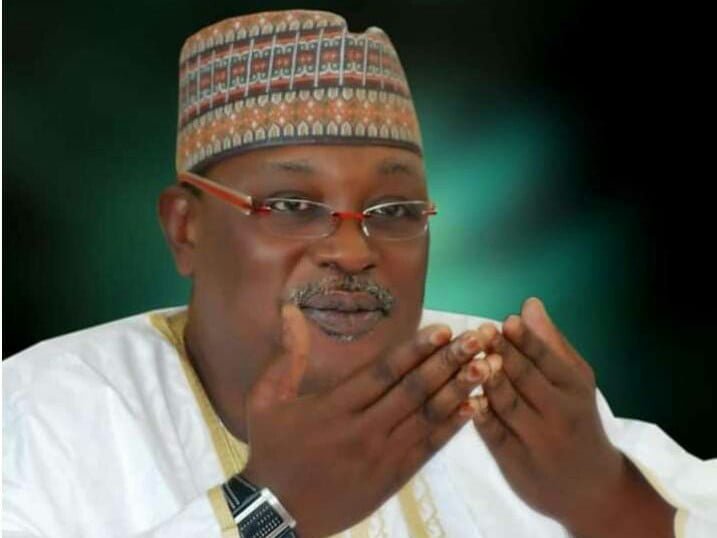 By Aliyu Dangida
The former Deputy Governor of Jigawa state, Ahmed Mahmoud Gumel has assured that the People's Democratic Party (PDP) will emerged victorious in the fourth coming 2023 general elections.
Speaking shortly after he formally decamped to the opposotion party at Bamaina, the country home town of former Jigawa State Governor Sule Lamido, Ahmed Mahmoud said the ruling APC has failed to deliver it's mandates to the teeming electorates as such the only alternative way to restore the lost glory of Nigeria and Nigerians is to vote out APC come 2023.
Hotpen reports that Ahmed Mahmoud Gumel a two term Deputy Governor of Jigawa state under the regime of Sule Lamido defected to PDP some weeks to the 2015 general elections along side with hundred thousands of PDP followers.
His words:-"We will ensure that PDP come back to power in 2023 as Nigerians are fed up with the untold hardship bedeviling the Nation couple with the dwelling economy that crippled all sectors of human endeavors".
He assured that in the next two weeks more prominent politicians in the state will join PDP to contribute their quota for the victory of the party in the fourth general elections.
Ahmed Mahmoud stated further, he has enjoyed working with Sule Lamido as his boss during their tenure as Governor and Deputy, adding that despite his defection they have respect for each other.
He further called on all progressive and thinking citizens of Jigawa to rally for the success of PDP in the 2023 general elections for the growth of Nigeria.