Breaking: DSS Invades CBN, Nabs Emefiele In Office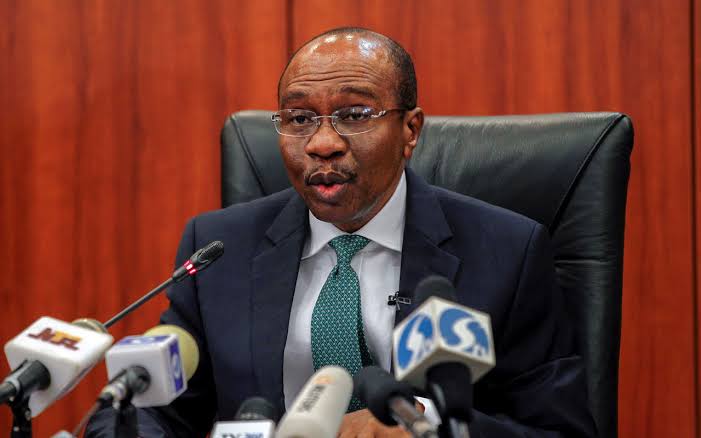 By Our Correspondent
Operatives of the Department of State Security (DSS) on Monday afternoon, invaded and laid siege on the embattled Governor of the Central Bank of Nigeria (CBN), Godwin Emefiele.
Emefiele, who has been on leave, was earlier reported to have resumed work at his office in Abuja, on Monday, after his leave ended on Sunday, January 15.
He was reported to have spent the first part of his leave in the US and was in the UK until Sunday evening from where he flew back to Nigeria and arrived at the Nnamdi Azikiwe International Airport, Abuja, on Monday morning.
Sources at the apex bank said Emefiele presided over a number of meetings immediately he reported to office.
However, men of the DSS were spotted laying siege to the headquarters of the CBN in Abuja's Central Business District on Monday, in an apparent bid to arrest Emefiele on whose trail they have been for a few weeks now.
The DSS had approached a federal high court in Abuja seeking a warrant to arrest him over allegations that he was involved in terrorism financing and economic crimes.
In declining the motion ex parte — usually filed by an applicant in the absence of the respondent — Justice JT Tsoho, the chief judge, said the secret police did not provide any concrete evidence to substantiate its claims.
A federal capital territory (FCT) high court sitting in Maitama later issued an order restraining the DSS from arresting the CBN governor.
The restraining order was issued by M.A. Hassan, the presiding judge.