North-East Secretary of NNPP Dr Babayo Liman Defects To PDP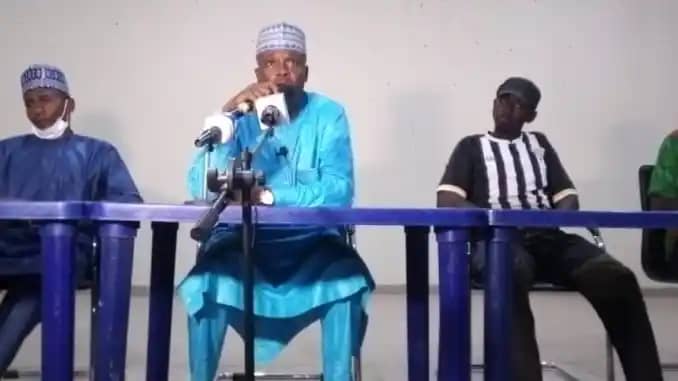 By Sani Gazas Chinade, Damaturu
The secretary of North East NNPP Dr Babayo Liman and about 600,000 supporters in the Six 6 North – East States has decamped to opposition party of PDP.
In a statement presented to newsmen in Damaturu, the former Kwankwasiyya North East secretary said that, "We are here to inform the general public and our teaming supporters of about 600,000 in the 6 North-Eastern states of my decision.
According to him," in Yobe State alone he is defecting with about 170,000 supporters."
According to him, the party lacked of structure and focus to address the problem of Nigerians. He said, for over five months the NNPP leadership could not resolve some internal cries. So I decided to resign my appointment and to join the people's democratic party PDP in support of the presidential candidate of the party Alhaji Atiku Abubakar.
"As part of a tradition when a leader defects from one political party to the other he needs to inform his supporters his decision. So I look at it as my responsibility to go around the 6 North-Eastern states to inform them my decision and position basically this is why I am here."
According to him the 16 years of PDP administration in Nigeria was a great success to all Nigerians. He said the issue of insecurity was only in some parts of the country but did not escalate and spread across all parts of the country As it is under the present administration of APC.