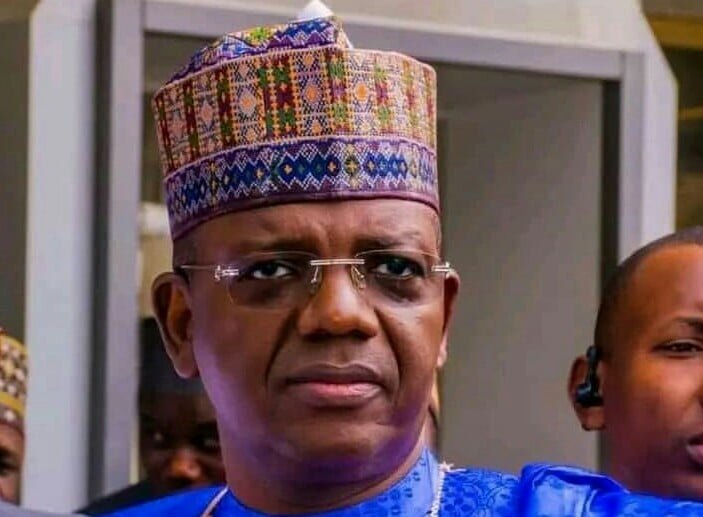 By Adam Muh'd, Gusau
Ahead of the 2023 general elections, four NNPP National Assembly candidates in Zamfara Yesterday abandoned their candidature and their party to join the Matawalle APC in the state.
They included NNPP Senatorial candidate for Zamfara West, Alh Abdulmalik Adamu, House of Representatives candidates for Mafara/Anka, Mustapha Suleiman Na'Allah,
Gummi/Bukkuyum, Hon Sanusi Mohammed and
Bakura/Maradun, Kasimu Mohammed Bello as well as the NNPP ALGON Chairman, Abdullah Aminu Mafara.
According to the state publicity secretary of the APC Yusuf Idris in a press release said, the new entrants were introduced to Governor Bello Mohammed Matawalle by the state APC Chairman, Hon. Tukur Umar Danfulani at Maradun during the governorship campaign rally amidst top APC members of the state.
They informed the governor that they were attractively compelled to join him and the APC following the sterling efforts of the governor in the fight against armed bandits and other crimes bedeviling the state.
According to them, the aim of the opposition is always to come and right the wrongs by the incumbent and that since they have strongly appreciated Matawalle's efforts in addressing insecurity, all that is now required is to join hands and support him.
They also blamed high handedness and dictatorial leadership where only instructions are issued in their former party as another reason that forced them out.
They urged all those in opposition in the state to stop what they called 'chasing the mirage' and join the winning team for the growth, peace and development of the state.
While receiving the new APC members, Governor Bello Mohammed Matawalle expressed happiness in their quest to join forces with him for the progress of Zamfara and its citizens.
The governor who said the NNPP leaders and their teeming supporters came at the right time when campaign is ongoing and election fast approaching, called on them to continue to mobilize voters and support for all APC candidates.
He assured them that their efforts will be handsomely rewarded as they will always be treated as APC members with equal benefits and opportunities.
Earlier while presenting them to the governor, Chairman of the party, Hon. Tukur Umar Danfulani said more were being expected to join APC from the opposition from now upto the election time.