Gov Buni Takes Major Decisions On Naira Redesign Policy To Save Talakawa – Ali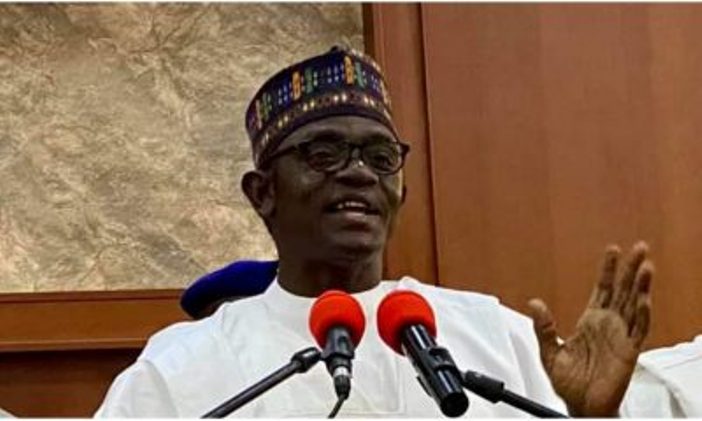 By Sani Gazas Chinade, Damaturu
Since the implementation of the Central Bank of Nigeria (CBN) Naira redesign policy and the hardship been faced by our people, His Excellency Governor Mai Mala Buni, whose commitment for the welfare of the common man knows no boundary, has taken a major decision to save the Talakawa, the down-trodden masses.
According to Yusuf Ali SSA Digital and Strategic Communications to Governor Mai Mala Buni said that, the major steps the Governor of the Masses took in making sure that people have not suffered with their hard earned money.
Gov. Buni made a special request to the Central Bank of Nigeria (CBN) to give a special concession and alternatives to the people of the state against the 31st January dateline for change of Naira notes.
Gov. Buni has requested that Banks operating in the state should open more branches in the local government council headquarters and other towns as security situations has improved in Yobe and the Northeast generally making it conducive for Banking and other businesses to thrive.
Gov. Buni and other APC Governors met with President Muhammadu Buhari in the State House for intervention of the Central Bank of Nigeria to save the situation.
Gov. Buni has directed that the Yobe Microfinance Bank to open branches in all the 17 local government areas in the state as part of measures to provide banking services to the people at the grassroots.
Gov. Buni was in the forefront as APC Governors, after another round of meetings insists that the new and old naira notes should co-exist for atleast the end of this year to alleviate the hardship been faced.
President Muhammadu Buhari will make a decision before Friday this week.