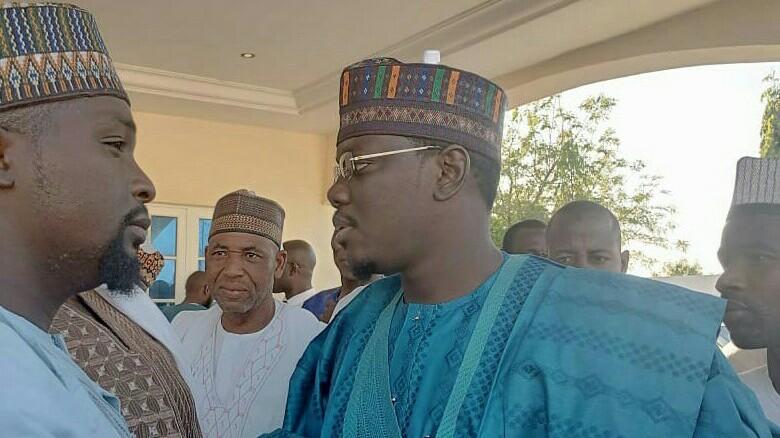 By Aliyu Dangida
Crises of confidence has rocked the opposition African Democratic Party (ADC), as it announced plans to join forces with the People's Democratic Party in Jigawa ahead of Saturday 18th March, Governorship and state assembly elections.
The development came barely less than 96 hours to the polls, the party has equally expelled it's gubernatorial candidate, Sani Muhammad Gumel for alleged anti party activities and sabotage.
Addressing newsmen in Dutse, the acting state chairman of the party, Kabiru Hussaini, called on all their members to rally around the candidature of PDP gubernatorial candidate, Mustapha Sule Lamido in the Saturday's election, saying the victory of PDP is the only alternative to rescue the country from imminent collapse.
"We are appealing to all our Party's supporters to join forces with the PDP gubernatorial candidate to emerge victorious in the 2023 governorship election coming on Saturday as the only option for us to salvage our nation," he said.
Hotpen reports that, the ADC governorship candidate, Sani Gumel, has reportedly to have relinquished his candidature and shifted his support to the All Progressives Congress candidate in Jigawa state.
Contacted on the issue, embattled ADC gubernatorial candidate, Sani Gumel stated that, the acting chairman has no legitimate right to expell him from the party, noted that the acting chairman has already been expelled from the party by the national headquarters since 22 September, 2022.
His words:- "The acting chairman has no right what soever to expell me after all he has already gone and is not recognised by the Independent National Independent Electoral Commission and security agencies".