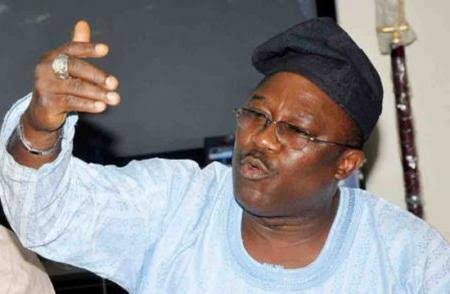 By Mukhtar Tijjani

The Senator representing Kogi West Senatorial District at the National Assembly, Smart Adeyemi has condemned the governorship primary of the All Progressives Congress (APC) in Kogi State.
Adeyemi while speaking on Arise TV on Monday described the outcome of the primary as a rape of democracy.

According to Adeyemi, election was not held, but results were manipulated to favour the anointed governorship aspirant in the party.
Recall that a former Auditor-General for Local Governments in Kogi State, Ahmed Usman Ododo emerged as the flagbearer of the APC in the state.

Adeyemi in his reaction to the primary said, "About eight of us, apart from probably the man that was anointed, none of us has the privilege to vote. In essence, there was no voting anywhere. What they did was to write the result. It was a sham, It was a rape of democracy, It was a disgrace, a betrayal of all those who laid down their lives for the enthronement of democracy in Nigeria.
I have heard of rigging, if there was voting and we alleged rigging OK we will say were rigged out, but in this instance, we were at our polling unit at our ward secretariat, there was no material, nobody, what they did was to invite the chairmen of the local government areas including those of them who were said to have been suspended, were recall three days to the election and they were given a marching order, collect the material that from the panel that came from Abuja and they went to their closets and fill the forms and brought some 10 to 15 people within their compound and area and they said they have voted and that was the result.

While we were still standing at our various wards, we contestants looked at each other. It was 11 o'clock, it was 12 nobody, 1 pm nobody. We were still there at 2 o'clock when we started hearing the results of the election.
It is unimaginable. This is a new phenomenon that must not stand because if Kogi State gets away with this, other Governors will copy this. There was no election. Ask my colleague, ask the security service, and ask the INEC people unless they want God to descend on them. There was no voting."