Benue Governor – Elect Raise Alarm Over Delay In Handover Reports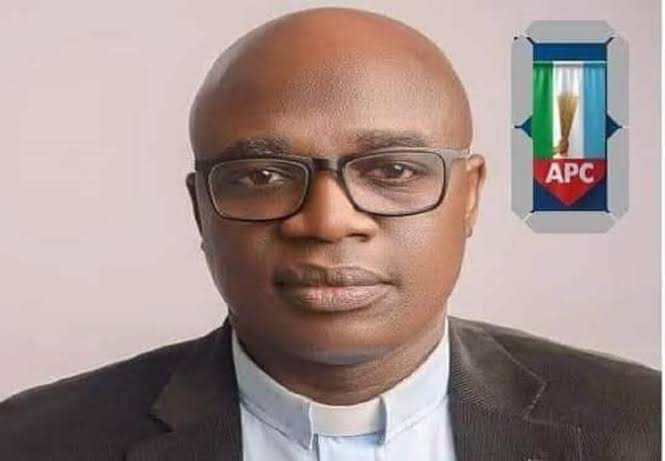 Mukhtar Tijjani

The transition committee of the Benue State governor-elect, Revd. Fr. Hyacinth Iormem Alia, has raised the alarm over alleged delay in the release of the handover reports by the Samuel Ortom-led transition panel.
The committee, in a statement signed by its chairman, Chief Mike Iordye and secretary, Dan Ashiekaa recalled that the Benue State government had constituted a transition committee on March 22, 2023 headed by the secretary to the state government, SSG. Prof. Tony Ijohor (SAN), with all members of the State Executive Council as members and the Director of the EXCO, Mr. Bartholomew Aondoaver Ageraga, as secretary.
In a swift reaction the Governor Ortom-led Committee headed by the secretary to the state government, Anthony Ijohir, said it read a press statement issued by the Governor-elect Committee accusing the State Transition Committee of delaying the presentation of handover notes to it.
On the committee's demands, Prof Ijohor stated that the Constitution of the Federal Republic of Nigeria does not provide for a parallel government in any state, therefore Ortom remains the governor of the State till May 29, 2023, and that he is expected to handover to the governor-elect and not a transition committee, adding that the demand made by the governor-elect committee is therefore unconstitutional and an aberration.
"We expect the team of the incoming governor to cooperate with the outgoing administration for a smooth transition of power, instead of going to the press to raise unfounded alarms," he said.

According to Fr Alia's Committee, "Incidentally, at our joint meeting with the outgoing administration's team on the 27th April, 2023, the Secretary to the State Government (SSG) informed us of the inability to get the reports ready but that he will arrange for the MDAs to brief us in one week's time on his return from a trip abroad but up till date we are still waiting."

He said, "This lackadaisical attention to a serious matter like this call for concern, as this information is necessary to enable our smooth takeoff on the 29th May, 2023."
It went on to enumerate its demands, which included comprehensive handover notes covering the period of the outgoing administration (2015-2023) for all Ministries, Departments and Agencies (MDAs), including the debt profile and the state of finances of the state.
Other demands by the Governor -elect Committee is to organise an inspection tour of all ongoing projects, updated employee list for state and local governments and payroll for the month of November 2022, Comprehensive list of IDPs and their respective camps, pension payroll for the month of February 2020 for the state pensioners and that of the local governments and any other vital information that may be of use to the incoming administration.