MATECOSA Old boys Donates Materials to 2 Schools Worth N1.7m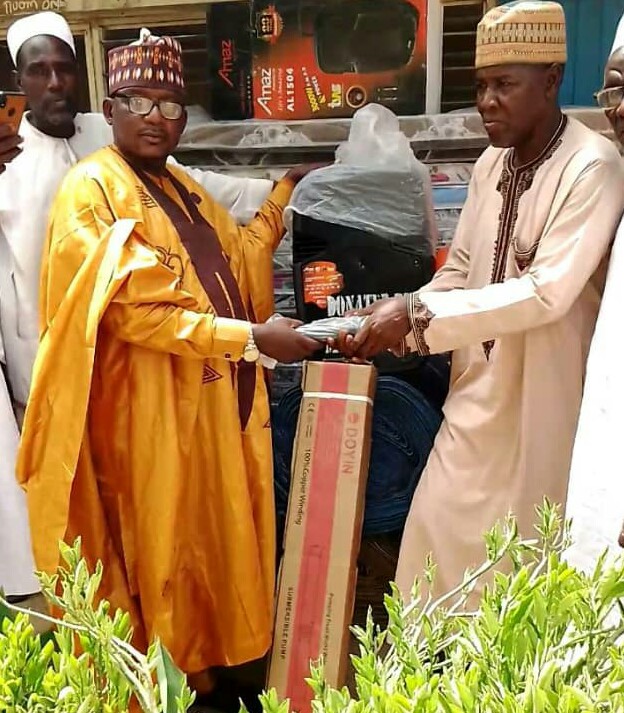 By Aliyu Dangida

Mallam Madori Teachers College Old Boys Association (MATECOSA) has donated School Materials to Govt. Girls Unity Seconday School Mallam Madori and Govt Unity Secondary School Mallam Madori worth N1.7 million.
The items donated to the two schools includes; 40 number of Mattress for School Clinics, 40 Number of Admin Chairs, 2 number of Electric Submersible Pumps, 2 number of Digital System Microphones and 40 pieces of Mats for school mosque.
The Chairman of the Association, Hon. Mukhtar Muhammad Birniwa stated that, the Items donated is part of the association determination to support the educational sector.
He explained further that, the association made the donation while holding an emergency meeting at the school weekend.
He urged the school authorities to utilized the materials based on the submitted demand, explained that, the cash worth over N100,000 was given out to Govt Girls Unity Secondary School for painting the School Admin Block.
Hon. Birniwa explained that, Mallam Madori Teachers College was established as Boys and Female Boarding School in year 1978 at then old Kano state which was later changed to a female School.
Hotpen reports that, all the EXCos of the association has attended the distribution ceremony of the materials .
In his response the representative of the Schools Director, Mallam Dahiru Usman and Mallam Mamuda Jibo applauded the concerted effort of the Mallam Madori Teachers College Old Students Association for supporting the schools in the supply of teaching and learning materials, construction of Handpumps and its repairs at all level.