Dr. Dikko sworn in as Governor, takes over from Masari in Katsina State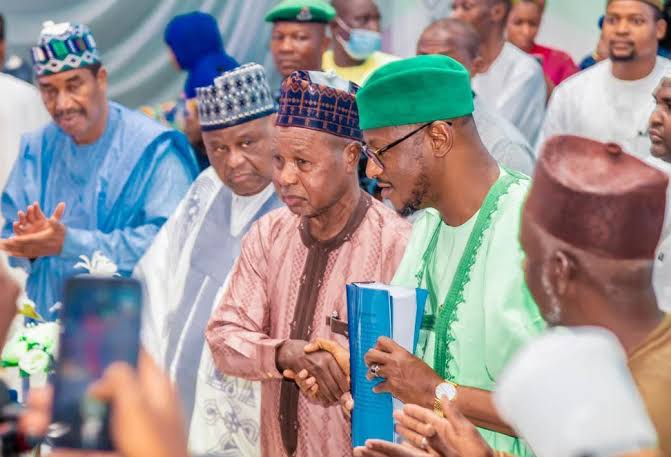 By Abdu Labaran Malumfashi, DG Media.

Dr. Dikko Umar Radda is the new Governor of Katsina State, taking the mantle of leadership from former Governor, Aminu Bello Masari.
Dr. Dikko is the immediate past Director General of SMEDAN and most popularly known as the founder and chairman of Gwagware Foundation.
Gwagware Foundation is a philanthropic organisation that made a name for itself in giving both material and financial assistance to all, but mostly the less privileged in the society.
The oath of office taken by Dr. Dikko was administered by the Chief Judge of Katsina State, Justice Musa Danladi.
Dr. Dikko, who took over the mantle of leadership of Government from Dr. Aminu Bello Masari, is a renowned politician who served as the first Chief of Staff to (former) Governor Masari.
He was also a former Chairman of Charanchi Local Government Area during the administration of the former Governor and President Umaru Musa Yar'adua, now diseased.
Dr. Dikko is also popularly known as ('Dan Amana') the Trust Worthy, a nomenclature given to him fondly by Governor Umaru Musa 'Yar'adua.
In acceptance of the oath of office, Governor Dikko promised to do his best for the people of Kastina State.
The event was witnessed by a mammoth crowd, which included his and his Deputy's family members, friends, and political associates.
His Deputy is Faruk Jobe, a renowned banker, equally known for his intellect.