Jigawa State Sworn in Governor Rejects 'Excellency' Title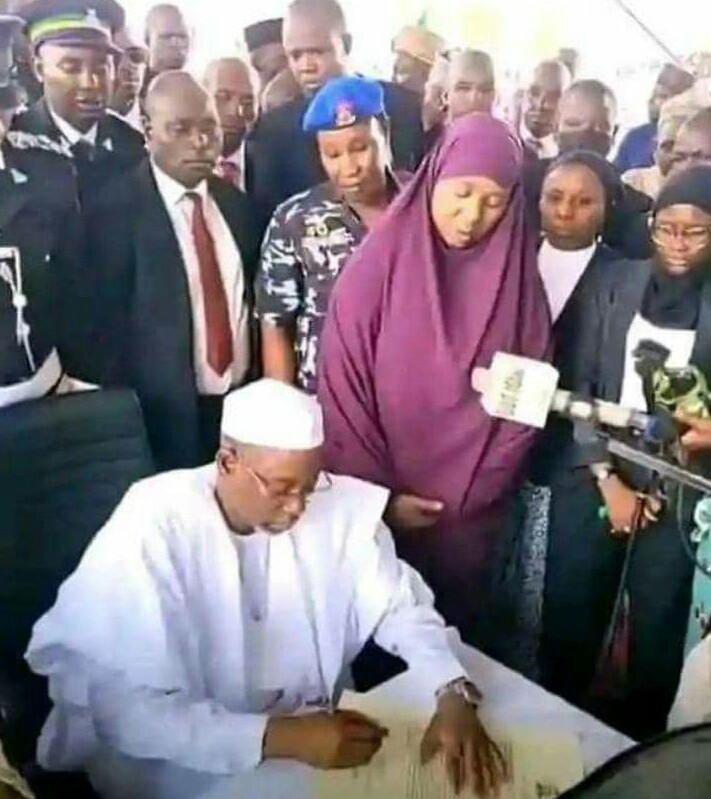 ……Calls on opposition parties to join hands together for Greater Jigawa
By Aliyu Dangida

The newly sworn in governor of Jigawa state said he prepared to be called and addressed as Malam Umar A. Namadi not
"His Excellency".
Mal. Namadi stated this during his inauguration alongside with his deputy, Aminu Usman Gumel at Aminu Kano Triangle Dutse, Jigawa state on Monday, 29th May 2023.
Malam Umar Namadi, the fifth democratically elected Governor of Jigawa State was sworn-in by the State Chief Judge, Justice Umar Sadiq, he assured to run an inclusive government with honesty, as well as to treat everybody equally irrespective of any differences.
The Governor called on other political parties to come and join hands together with a view at lifting the state forward.
Namadi further explained assured that all his campaign promises be achieved before his first tenure by the will of Almighty Allah.
His words: "The socio-economic well-being of the state will be part of my priority, and will attract investors to the state to have employment opportunities".
Malam Namadi reiterated his promises in addressing all sectors, especially health, education, agriculture, and environment.
He recalled the challenges of flood the state experienced in the year 2022 leading to the destruction of houses, roads and bridges cut, and hundreds of lives were lost.
"We will try and control the environmental challenges, especially the flood that thrown the state into chaos last year". he vowed.
Hotpen reports that, people have applauded the former governor, Muhammadu Badaru Abubakar for his presence at the inauguration square.