Fire in Milan kills six people, 81 injured in retirement home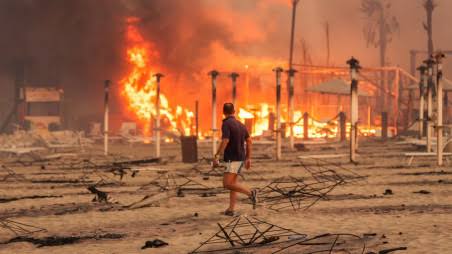 By Our Correspondent
Six people have died and 81 others have been taken to the hospital after a fire broke out in a room in a retirement home in the Italian city of Milan.
The alarm was raised in the early hours of Friday at the Casa dei Coniugi home for the elderly.
The blaze was quickly contained, but Milan Mayor Giuseppe Sala said rescuers had to bring everyone out "almost one by one by the arm".
The mayor told reporters "Six deaths is a very heavy toll".
However, he said it could have been worse. All the evidence pointed to the fire taking hold in one room where two women had been living.
They were killed by the fire, he said, while the four other deaths were caused by smoke inhalation.
According to the Ansa news agency, five of the six victims were women.
One of the staff members raised the alarm, and firefighters quickly brought the flames under control.
The walls in rooms adjacent to where the fire started were blackened, but the fire had not spread, the mayor explained. It is thought to have broken out on the first floor, and the smoke then spread to the floor above.
"The fumes are as lethal as the fire," said Mr. Sala.
All those taken to the hospital were suffering from smoke poisoning, and 14 are said to be in serious condition.
The retirement home, in the Corvetto area of southern Milan, housed 167 people who required differing levels of care, reports say.
It is owned by the city authority but run by a group that manages hundreds of residences across the country.
BBC