KSG Reiterates Commitment to Open Government Partnership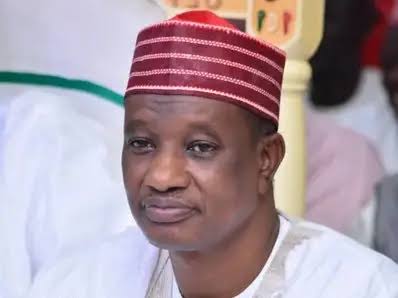 By Our Correspondent
The Kano State Government, under the leadership of Governor Abba Kabir Yusuf, has once again affirmed its unwavering dedication to fostering transparency and open governance by pledging its full support for the activities of the Open Government Partnership (OGP).
During a meeting held at the Government House today, Governor Yusuf expressed his enthusiasm for collaborating with the OGP, with the aim of enhancing transparency, accountability, and citizen engagement in governance.
The governor, represented by his Deputy, Comrade Aminu Abdussalam Gwarzo, warmly welcomed a delegation from the Open Government Partnership and emphasized the fundamental principles that the organization upholds.
This was contained in a statement issued to newsmen by the Chief Press Secretary to the Deputy Governor, Ibrahim Garba Shuaibu on Thursday.
Governor Yusuf emphasized the critical role of open and inclusive governance processes in Kano State, underscoring the government's commitment to establishing an environment that encourages active citizen participation in decision-making processes, as well as ensuring transparency and accountability across all levels of governance.
Speaking on behalf of the delegation, Halima Ben Umar, a member of the steering committee of OGP Kano, explained the purpose of their visit. She disclosed that their objective is to revive the activities of the organization, which had been non-functional for nearly two years.
Umar further highlighted that their endeavor is in line with Governor Abba Kabir Yusuf's administration's blueprint, which includes the Open Government Partnership (OGP). She stated, "The organization aims to assist the government in the fight against corruption for the well-being of Kano state citizens."
Additionally, Umar informed that the OGP has developed a platform called 'Tracker,' designed to monitor the progress of the government's blueprint. The organization seeks the support of the Kano State Government in promoting and utilizing this platform, as it will contribute to gaining global recognition for the OGP's work in Kano state.
The delegation from the Open Government Partnership expressed their deep appreciation to Governor Yusuf and the Kano State Government, acknowledging their unwavering commitment to transparency and open governance.
As part of their requests, the organization sought the establishment of a secretariat, as well as a steering committee comprising representatives from the government and civil society organizations.