KNHA Pledges to improve living standard of people in the State – Speaker Falgore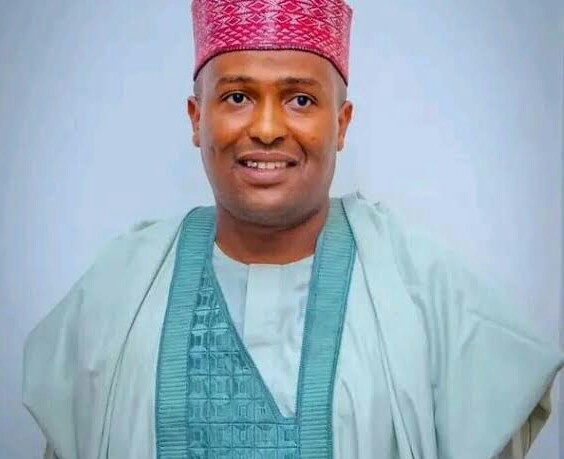 By Aliyu Dangida
The three cardinal roles of a law maker are; Laws making, representations and oversight functions are our bedrock towards improving the people living standard in Kano State.
The Speaker of Kano State House of Assembly, Rt. Hon. JIBRIL Ismail Falgore made this statement while declaring open of a two day induction retreat for Honorable members organized by Kano State government in collaboration with Ultimate Synergy Solutions limited being held in Kaduna.
The Speaker who represented the Executive Governor of the State, Engineer. Abba Kabir Yusuf during the retreat maintained that a law maker has a hectic assignments while discharging his Legislative responsibilities as a law maker.
He further stated that "the exercise we are about to commence today is designed specifically to prepared the Honorable members with requisite knowledge of our constitutional duties of laws making, legislations and oversight functions on government ministries, Departments and Agencies" the Speaker stressed that "it is my firm believe that in the next two days our experienced resource persons will take us through the presentations that will avail us with new ideas of our Legislative duties.
He then call on the Honorable members and staff of the House to maintain high concentrations through rapt attentions and use what they're going to acquire during the days stay for the development of the House and the State in general
Rt. Hon. Jibrin Ismail Falgore thanks the State Governor, Engineer. Abba Kabir Yusuf for staging the retreat which he said would go along way in updating the members on their responsibilities,
Later the Speaker declared the workshop open and the technical session commences .
In his speech, the lead consultant and Chief Executive Officer, of the Ultimate Synergy Solutions limited, Alhaji Lawan Badamasi who was a former Clerk of the House said such induction is of extreme importance to the members of the House and would give a refresher to the members.
He commended The Executive Governor for his steadfast in making Kano a role model in terms of series of developments.
Alhaji Badamasi similarly said such retreat would go along way in ensuring harmonious working relations between the Executive Arm of government and that of Legislative arm.
Series of papers were presented by the resource persons bordering on practical guide to legislative proceedings in the state legislature at day one.
While fielding questions after day one closing, Hon. Musa Tahir Hungu, member representing Albasu Constituency said, "the retreat would surely serve as an eye opener and would boost their morale in the discharge of their cardinal responsibilities"
Hon. Musa Tahir Hungu equally thanks the Governor, Engineer. Abba Kabir Yusuf for coming up with this retreat and as well thanks the Speaker, Rt. Hon. Ismail Jibrin Falgore for his visionary leadership qualities and style while assuring him that the members would use what they will learn from the retreat for the overall development of the House and the State.
Uba Abdullahi
Chief Press Secretary