Capacity building, a morale booster for effective service delivery – Speaker Falgore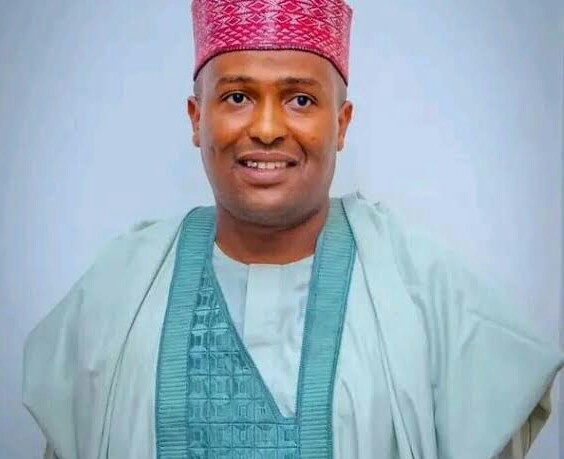 By Aliyu Dangida
Members of the State House of Assembly in Kano had been urged to used what they learned during the just concluded three day induction retreat into practice in their daily engagements of discharging their constitutional responsibilities.
This was disclosed by the Speaker of the House, Rt. Hon. Jibril Ismail Falgore in a closing remarks during the three day induction retreat organized by Kano State Government in collaboration with Ultimate Synergy Solutions limited.
Rt. Hon. Jibril Ismail Falgore further stressed that "we have had a very wonderful presentations and a mock session from our resource persons and I believed we have had a very good discussions and many new things to take home and share with our colleagues during our subsequent Legislative engagements.
He equally said "the members were exposed to new understanding and knowledge about our constitutional duties of Law making, Representations and oversight functions on Government Ministries, Departments and Agencies adding that I'm confident that the new ideas learnt would be put in to practice in undertaking our constitutional duties.
He then thanks the Executive Governor, Engineer Abba Kabir Yusuf for sponsoring the retreat and the lead consultant Alhaji Lawan Badamasi for taking them through different aspects of Legislative processes and procedures in best legislative practice.
While shedding more light the Majority Leader of the House, Hon, Lawal Hussaini (Dala Constituency) said no doubt the retreat had served as an avenue of ideas crystalization and brainstorming on matters related to Legislative Service and commended the foresight of the Executive Governor for coming up with this retreat and assured him that the Honorable House would continue to have a harmonious working relations with executive arm of government for the Speedy development of the State.
Equally Member representing Albasu Constituency, Hon. Musa Haruna Tahir and that of Kiru, Hon. Usman Abubakar Tasi'u said as participants we learnt a lot during our three day stay in Kaduna for this retreat and we promised to use what we learnt in our daily legislative engagements with sole aim of having a best State Assembly across the nation.
While commenting on the retreat the Acting Clerk of the House Alhaji Ali Maje Said the retreat has come at the right time and would help in strengthening the knowledge of Legislative administration to the Honorable members he then called on the Staff of the House to be more dedicated to their service for optimum results
The Induction Retreat was attended by the Honorable members and Management Staff of the House
Uba Abdullahi
Chief Press Secretary
Kano State House of Assembly