Desertification: FG plant 10 million trees in 11 states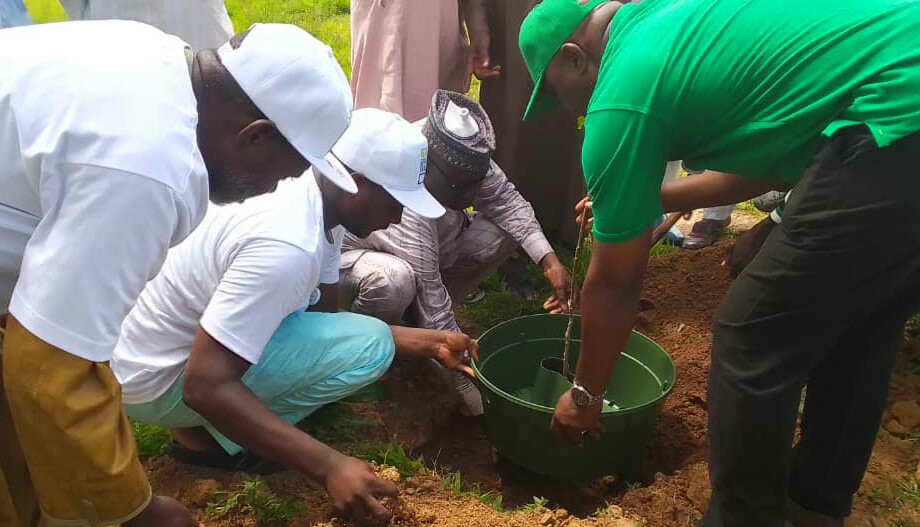 By Adam Muhammad, Gusau
In line with federal government readiness to address desertification challenge in the country, the federal government through the National Agency for the great green wall has planted over 10 million trees in eleven Nigerian states from 2013 to date.
The Director General of the National Agency for The Great Green Wall, NAGGW, Dr. Yusuf Maina Bukar stated this at the 2023 Great Green Wall day in Gusau the state capital of Zamfara on Thursday.
Dr. Yusuf Maina Bukar who was represented by the Director of administration of the agency, Nasiru Ismail stated that the eleven frontline states facing desert encroachment challenges are, Sokoto, Kebbi, Katsina, Zamfara, Kano, Jigawa, Bauchi, Gombe, Yobe, Borno and Adamawa respectively.
"The National Agency for the Great Green Wall (NAGGW) is a Nigerian federal agency under the Federal Ministry of Environment (Nigeria), established to address land degradation and desertification, boost food security and support communities to adapt to climate change" He said
According to him, NAGGW serves as the Nigerian focal point for the actualisation of the vision of the African Union's Great Green Wall of the Sahara and the Sahel project.
He further pointed out that, this year Great Green Wall Day by the agency had selected some areas in Zamfara state for the tree plantation which includes schools, state's secretariat, Government house among others.
Dr. Bukar called on Zamfara state government to give all the necessary care of the planted trees by the agency to achieve the desired goals.
Speaking earlier, Zamfara state governor Dr. Dauda Lawal promised to work hand in hand with the National Agency for The Great Green Wall to address the lingering desert encroachment affecting the state.
Governor Dauda who was represented by the permanent secretary state ministry of environment, Muhammad Abubakar said, his administration will will do the needful by taking care of the planted trees by the agency in the state.