My Commissioners Must Use Old Vehicles – Gov Sani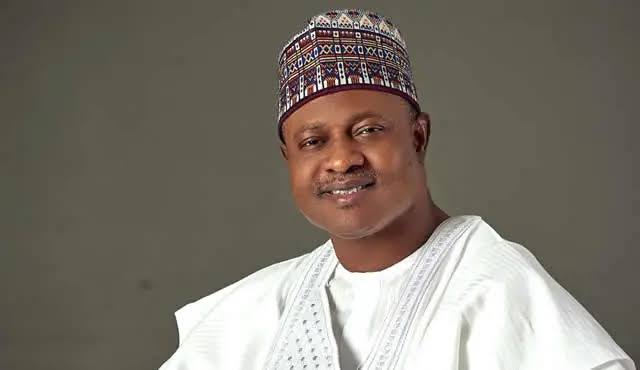 By Our Correspondent
Kaduna State Governor Uba Sani has declared that his newly-appointed commissioners must use old vehicles, saying that the state is in a period of emergency and needs tough decisions to overcome the economic challenges.
Sani said his administration will cut down on the cost of governance.
After swearing-in and administering oath of office to the new commissioners at the council chambers of Sir Kashim Ibrahim House, Kaduna on Thursday, governor Sani said the state is confronted with economic and security challenges.
He said his government will set up a trust fund to cater for the poor, the underserved and the vulnerable people and he will donate 50 percent of his salary to the trust fund.
"We count on you to bring your experience and competence to bear on governance in the state. You are coming into our administration at a period when we are confronted with serious economic and security challenges.
Creative and innovative steps are being taken to address the challenges. Our president took a hard and painful but necessary decision to remove fuel subsidies.
"We are therefore in a period of emergency. We must cut down on the cost of governance, ostentatious lifestyle.
All commissioners must use their old vehicles. If we lead by example our people would follow. Excuses for lackluster performance will not be accepted, we shall strictly assess you based on performance indicators, anyone who failed to measure up shall be shown the way out."
Sani inaugurated and assigned portfolios to the newly screened Commissioners. Former speaker, Kaduna State House of Assembly, Hon. Abdullahi Aminu Shagali was assigned Ministry of housing and urban development, the director-general, Kaduna State APC gubernatorial campaign, Prof. Muhammad Sani Bello was assigned the ministry of education, as former commissioner for local government and chieftaincy affairs, Hajiya Umma Kaltume Ahmed was given ministry of health.
Former chairman of Kaduna local government, Hon. Sadiq Mamman Lagos was assigned ministry of local government and chieftaincy affairs, the immediate past accountant general of Kaduna State, Shizzer Nasara Bada was assigned ministry of Finance, former permanent secretary, Kaduna state ministry of works and infrastructure, Murtala Mohammed Dabo was assigned ministry of agriculture, while former House of Representatives member, Mukhtar Ahmed Monrovia was given the ministry of planning and budget.
Mr Sule Shaibu was appointed the attorney-general and commissioner for justice, Hajiya Rabi Salisu was appointed commissioner for women affairs and social development, Lere local government chairman, Abubakar Buba became commissioner for environment, Mrs Patience Fakai was assigned to the ministry of business, innovation and technology, Ibrahim Hamza was assigned ministry of works and infrastructure, while Prof. Benjamin Kumai Gugong was assigned to the ministry of sports development. Auwal Musa Shugaba was however absent.