KNSG reaffirms ownership of Daula to ADUSTECH Wudil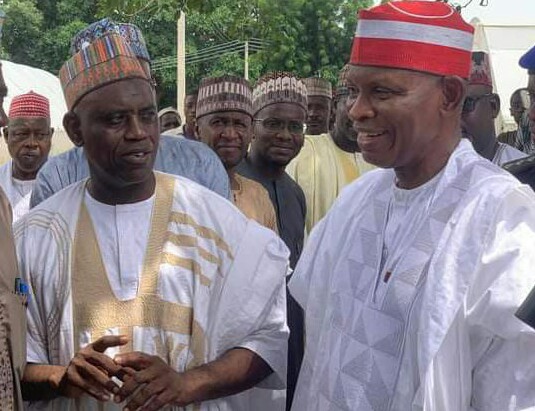 By Aliyu Dangida
The Kano State Governor, Engr. Abba Kabir Yusuf has reaffirmed the ownership of former Daula Hotel to the University.
A statement signed and issued to newsmen by Abdullahi Datti Abdullahi, Deputy Registrar Media and Publications of the University on Tuesday, said the Governor dropped the hint when he paid a working visit to Karfi Campus of the University Monday.
Hotpen reports that, the Hotel, along with 11 other specialized institutes were earlier allocated to the University in 2015 for proper management and utilisation.
According to him, "to show commitment to that effect, I have already directed for the designing of the project for subsequent reconstruction of a state of the art outside campus with a view to continue academic activities at the place".
Engr. Kabir who lamented how academic activities were halted, assured that programmes such as Professional Diplomas, IJMB, Part Time Degree and other human development programmes will soon continue at Daula Hotel.
He expresed satisfaction with the level of developments in terms of growing number of academic programmes, students, staff and in particular, about 200 academic staff are currently on professorial cadre.
Meanwhile, the Governor has appreciated the effort being made by the Vice Chancellor and the management in keeping the University moving and for good utilisation of Karfi Campus.
He requested the University management to furnish him with all the requirements needed at the Sports Institute Karfi with a view to making it more conducive place for learning.
"To you students, I urge you to continue to be law abiding, face your studies and be good ambassadors of your parents, University and the state after graduation", Engr. Yusuf said.
Earlier, the Vice Chancellor Prof. Musa Tukur Yakasai revealed that academic activities commenced in 2001 with 88 students but the number had risen to over 20,000.
He said apart from sports programmes, part time degrees and other professional diplomas and certificate programmes are runned at Karfi Campus.
"Since my coming on board, we are able to undertake renovation works of hostels, lanscaping and wall fencing to improve conducive atmosphere for learning.
We are also undertaking the restructuring process of departments and units of the University for improved productivity", Prof. Tukur added.
The Vice Chancellor thanked the Governor for reaffirming the ownership of Daula to the University which formally housed the Institute for Continuing and Innovative Education that runs several number of programmes.
The Governor was received at Karfi Sports Institute by the state Commissioner for Higher Education Dr. Yusuf Ibrahim K/Mata and Vice Chancellor Prof. Musa Tukur Yakasai.