Mallam Bala Ibrahim: Chief Strategist of the Greater Jigawa Administration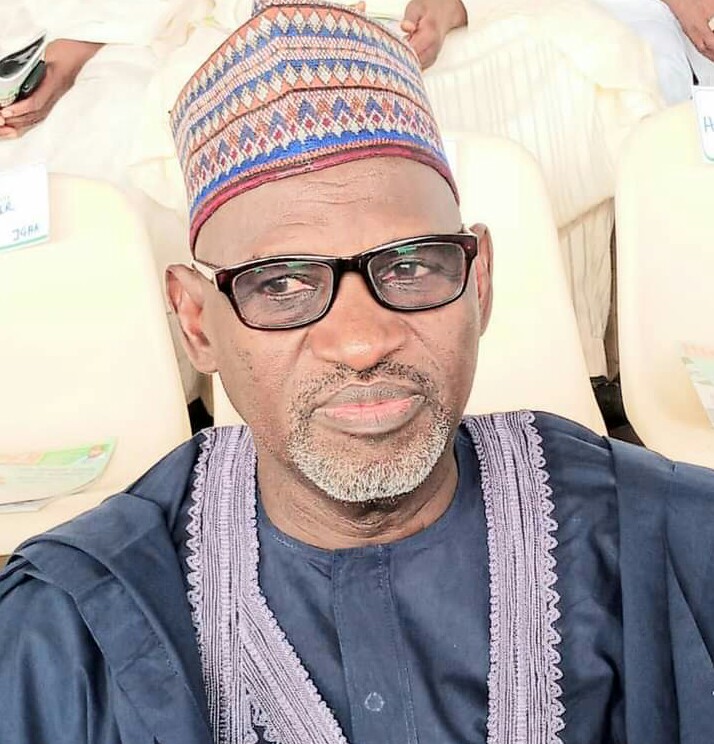 By Ahmad Muhammad Danyaro
"It's more difficult to stay on top than to get there". –Mie Hamm
One of the most aspects of human life is to pursue successful life career. Some people made it through day and night struggles. In fact to some, succeeding in as a single career is enough while to others perceived that they have to engage in many careers so that by the time they look back at their past records they would certainly agree with themselves that they were among those who did a lot in emancipating the human race.
However, there are number of dedicated public servants one would admire for their patriotism, human relations and diplomatic disposition. These also are when in leadership position exhibits unusual vision and creativity. Those generations can be successful at anything they pursue with much verve. They are determined and exhibit fairness and transparency and they are ready to serve any time and are competent qualification and career wise. Such individuals of unique poise are celebrated everywhere, an action which encourages them to reach their peak. thereby, serving as an impetus to younger generation. How else can one describe the Secretary to Jigawa state government, Mallam Bala Ibrahim who is appointed by Governor Mallam Umar Namadi.
As a leader at the centre who has been bestowed who is responsible in charting a blueprint in the running of the Umar Namadi's administration. It is appropriate to highlight the rich resume of this experienced and erudite government scribe.
Popularly called Bala Mamser because of his stint with the former Directorate of Social Mobilization (MAMSER) as a mobilization officer, Alhaji Bala Ibrahim who graduated from the Ahmadu Bello University, Zaria in 1983 with a Bachelors Degree in Language Arts Education (B.Ed Lan. Arts)) in addition to an earlier Nigeria Certificate in Education (NCE) obtained from the Kano Advanced Teachers College in 1979.
The educationist turned mobilizer who hails from Birnin Kudu Local Government was born in 1957 and is now Secretary to Jigawa State Government and immediate past Commissioner in charge of Information, youth, Sports and Culture. He was at various times from 1992 a Director General in charge of Works, Housing and Transport, Special Adviser on Political Affairs, Special Adviser on Information, Special Adviser on Information Technology, former Commissioner of Information and still a member of the Governing Council of Northwest University, Kano.
Known for his ability in grass root political mobilization, Alhaji Bala Ibrahim was appointed Chairman of his political parties contact and mobilization committees at various times of electioneering and before the merger of political parties to form the All Progressives Congress (APC) he was the National Organizing Secretary of the ANPP and up to date he holds the position of state Deputy Chairman, of the All Progressives Congress (APC
Mallam Bala after serving the past administration as Commissioner of Information where he reach great milestones. Governor Umar Namadi's search for a competent administrator to serve as the engine room for general facilitation of government operations towards realising optimum results fall on Mallam Bala. His office is the secretariat for State Executive Council and custodian of all decisions taken at regular weekly meetings. He ensures transparency, openness and accountability in conducting government business.
The Office of the Secretary to the State Government translates all Government policies and programmes. It also coordinates the activities of all Ministries, Departments and Agencies [MDA's] in line with the aspiration and policies of Government in power. It also coordinates the activities of the MDA's by ensuring that Government policies/programmes are fully implemented.
Mallam Bala analyses political, social and economic options and advising government on their efficacy and relevance to contemporary happening as well as coordinate and supervise all adhoc assignments as directed by the executive governor.
Ibrahim's is gifted ability to solve most complex problems at the snap of a finger, his selfless leadership qualities which radiates confidence and experience saw him into several public and private offices. He is meticulous person, articulate with vision, a goal getter with exceptional organizational and managerial ability of human resources.
Thomas Mann once declared that 'the destiny of man presents is meaning in political terms'. That is to say, in our contemporary experience, it is difficult to make clear separations or distinctions between the politics of life and the life of politics. It is pertinent to state without mincing words that the Mallam Bala Ibrahim is not a green horn in human and resources management.
It is imperative to note that the appointment of Mallam Bala Ibrahim by the new administration of Mallam Umar Namadi shows the readiness of the administration to transform the state and also harness the human and material resources in providing effective services in youth and women empowerment, education, health, urban renewal and convergence of state's machinery for effective governance.
Danyaro wrote in from Abuja and can be reach on ahmaddanyaro2017@gmail.com