Public holidays: Don advocates vocational skills acquisition for children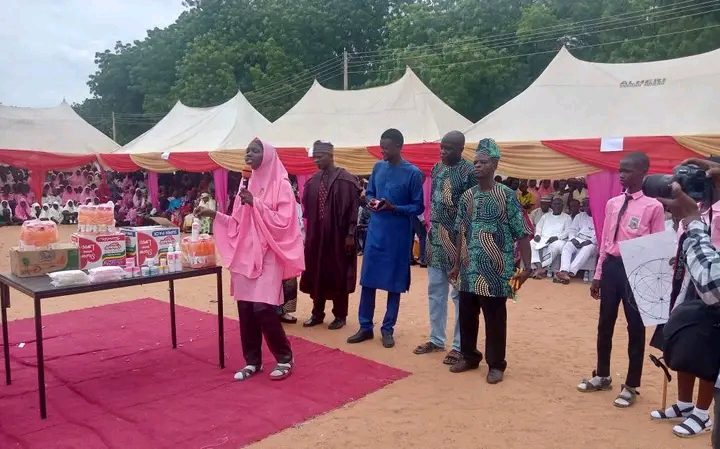 By Mohammed Ibrahim
Prof. Abba Tahir, Vice President of American University of Nigeria (AUN) has advised parents to take advantage of public holidays and send their children to acquire vocational skills.
Tahir made the call at the speech and prize giving day organized by Aliyu Mustapha College, Yola Old Students Association, class of 2003 Yesterday in Yola.
He said this would help them to learn how to be self-reliant and jobs creators in the future.
"We should not wait for higher institutions to do everything for our younger ones.
"We the parents and guardians have to assist them from home by attaching them to learn skills like plumbing, welding, carpentering, and tailoring", he said.
He said, in these days white-collar jobs are no longer available and if there are any opportunities, it would be competitive.
Tahir also tasked education stakeholders to take advantage of digital age and come up with ways for students to be job creators instead of jobseekers.
He said that the world has changed as technology has come to stay, "it provides a lot of opportunities and wipe out many."
According to him, now a job of five people one person will do and in some cases robot can do it.
Malam Umar Sadiq, Principals of the college thanked and appreciated the old boys for organizing the event.
He also appreciated the parents and staff for their good performance on the students, said curriculum of the school include Science, Social Science and vocational studies.
The Principal appreciated the effort of the state government for giving priority to education and urged parents to complement the effort of government for the success of the students in the future.
In his remarks, Mr. Abubakar Aliyu, representative of class of 2003, the organizers said that the aim of the event was to encouraged the students and teachers to do more.
Aliyu advised parents to also motivate children, monitor them after school and guide them to be able to compete with those in the private schools.
He called on other set to emulate them for standard of the school and education sector to improve as not everything government will do.
The highlight of the event was presentation of award and prize for the students, teachers, Former Head of the college and other stakeholders holders for their contribution for the development of the college.