Jigawa First Lady Calls on JGSG to Implement 6 Months Maternity Leave For Mothers, 2 Weeks For Husbands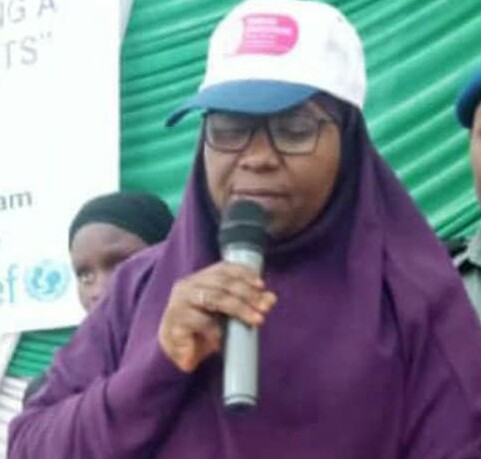 By Aliyu Dangida
The wife of Jigawa state Governor, Hajia Hadiza Umar Namadi has called on Jigawa state government to implement six months maternity leave for mothers and two weeks maternity leave for husbands.
Speaking at the flag-off of the 2023 World Breastfeeding Week with a theme "Enabling Breastfeeding- Making-Making a Difference" held at the Manpower Development Institute Dutse, Hajia Hadiza said early return to work after child birth and lack of conducive breastfeeding environment especial Ally for working mothers constitutes major problem for the new born babies.
The Jigawa first lady also has attributed inadequate knowledge on exclusive breastfeeding by women generally in the state.
She also urged for a friendly spaces (creche) at public and private work places, adding that to get support of public and private workforce for protection and promotion of exclusive breastfeeding in work places.
"According to studies babies who receive liquids and foods in addition to breast milk before six months of age are at risk of diarrhea and respiratory infections.
Even in hot and dry climates, as breast milk contains all the water and nutrients a baby needs to grow well.
Also speaking, the Permanent Secretary, Jigawa State Primary Health Care Development Agency, Dr. Kabir Ibrahim said 28.1% of exclusively breastfeed babies have chances of going to high cognitive capacity, described exclusive breastfeeding as essential not only to babies but to mothers as well as it prevents them from lower chances of breast cancer, hypertension and other illness related to cardial arrest.
Dr. Kabir Ibrahim explained that the importance of exclusive breastfeeding cannot be overemphasize considering the role played especially to the duo.
He advised lactation mothers to imbibe the culture of exclusive breastfeeding as the only way for them to last healthy and longer.