Defence Minister Badaru, a discipline and committed leader….PS Defence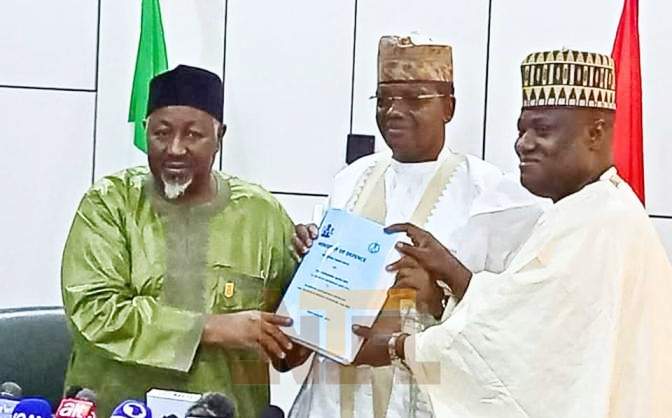 From Our Correspondent
The Permanent Secretary, Federal Ministry of defence Dr Ibrahim Abubakar Kana has described the new Minister, Muhammad Badaru Abubakar as a disciplined and committed leader who always succeed his mission.
He made the assertion during the formal handling over ceremony of the Ministry to new Ministers at the defence headquarters Abuja
Dr Ibrahim, Abubakar Kana explained that, he has for long time knew the good qualities of His Execellency Muhammad Badaru Abubakar who excelled in Private business and Public, service .
He noted that the Ministry was lucky to have the two former Governors to lead and administer it's affairs because when they were the Chief Executives of their respective states they brought alot of positive changes including peace, stability and economic growth.
The Permanent Secretary assured the Ministers of their total support and corporation of both staff of the Ministry to enable them succeed in line with President Tinubu's Renewed Hope Agenda.
Dr Kana explained that,the two Ministers,are not just Ministers but specially responsible for the defence of the Nation's Territorial integrity .
The Permanent Secretary on behalf of the members of staff Armed Forces of Nigeria welcomed the Ministers to the great Ministry.
While congratulating them Dr Kana thanked President Asiwaju Tinubu for carefully selecting and appointing the two great personalities to head the Ministry.