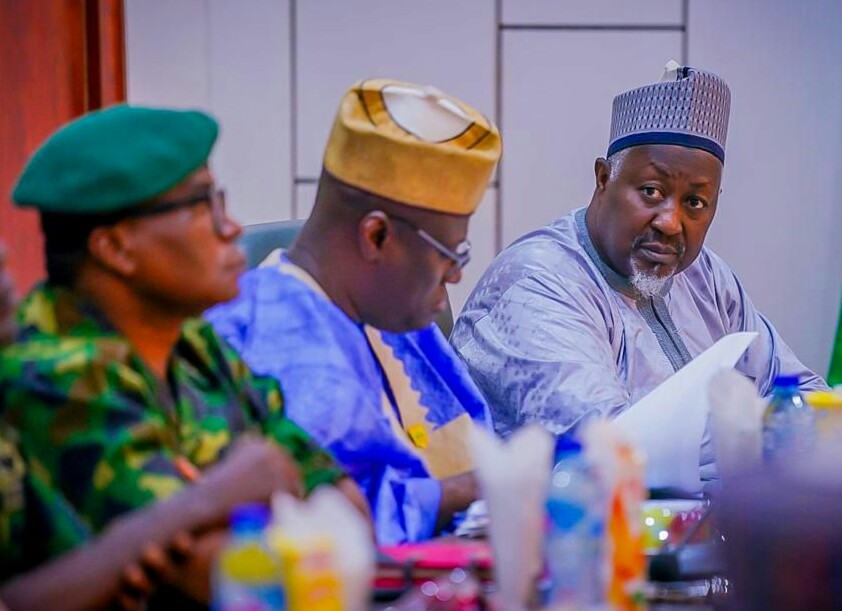 By Mati Ali
Nigeria's Defence Minister, Muhammad Badaru Abubakar held a round table discussion with the representatives of the United Nations Office of the Counter Terrorism Affairs in his office in Abuja.
The Leader of the delegation who is the Under Secretary General for Counter Terrorism Mr. Vladimir Voronkov told the Minister that they were in the Ministry of Defence to discuss diplomatic issues especially with regard to Security , Political and Socio -economic development as well as to congratulate him over his appointment.
The Defence Minister was together with the Minister of State, Defence Dr Bello Matawalle and the Permanent Secretary of the Ministry Dr Ibrahim Abubakar Kana during the round table discussions.