Arewa Youth Endorses 45 Yrs old Vrati for Ministry of Youth Development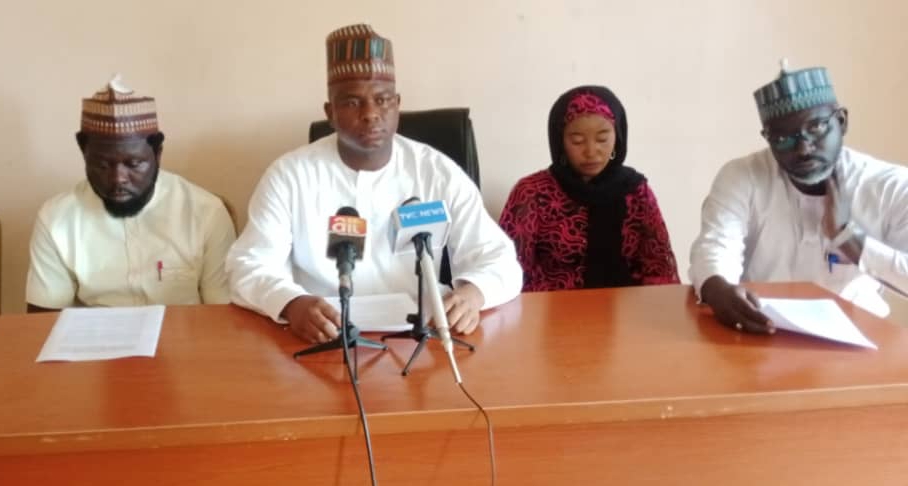 By Abdullahi Alhassan, Kaduna
Arewa Youths groups under the aegies of Arewa Youth Parliament, has endorsed 45 year old Honourable Vrati Sawulama Nzonzo as the office for Minister for Youth Development.
Addressing a Press conference in Kaduna Speaker of the Parliament, Honourable Yahaya Salisu said "The leadership of Arewa Youth Parliament deem it necessary to hold this Press Conference, after a very wide consultations with the 19 Northern States leadership of the Parliament, which unanimously endorsed a vibrant, detribalized and non sentimental Youth from Adamawa State.
He further explained that "Hon Vrati Sawulama Nzonzo presented to the President and Commander in chief, Bola Ahmed Tinubu for his humble consideration to nominate our choice for the office of the Minister of Youth Development.
Noted that "our resolved to support and present Hon Vrati is in consideration of the following reasons, in line with our laid down Aims and Objectives of fostering Unity and Mutual coexistence among the diverse religious and ethnic groups within the Northern region.
He maintained that "Hon Vrati is a Youth Ambassador who have over the years built a positive relationship with different group of Youth across the country, hence his ability to use his bridge of network to mobilize the Nigerian Youth for positive growth and development.
"Our choice has gone through an academic line with Masters in Peace and Conflict Resolution, which is an important component required in managing our complex nature as Youths.
According to him "In fact, academically and experience wise, as one time elected Executive Chairman of Lamurde Local Government Council of Adamawa State and House of Representative candidate of APC in the 2023 concluded elections and different party committee member, he is no doubt fully equipped for the task.
"If appointed as Minister as being canvassed by this Muslim majority Arewa Youth Parliament, the choice of Hon Vrati, a Christian from Adamawa State, will further cement the bond of brotherhood between the two religions and create a sense of belonging to all.
"The North is presently the most terrorized region in Nigeria with greater number of banditry and kidnapping being perpetrated by the Youth, hence the need to have a trusted Youth from the North, who can effectively cultivate the Youths towards positive change.
"We believe in his ability to represent us positively. we wish to call on our Northern elites to align with our submission in the overall interest and progress of the North and they should be assured that our choice, will not fail the region and the country at large.
The Speaker appeal Raising our voices together, we strongly wish to call on our dear President, Bola Ahmed Tinubu, GCFR to kindly consider our position and in his fatherly care, nominate our own Hon Vrati Sawulama Nzonzo for appointment as our Minister of Youth Development. We plead!!!
"We want to use this opportunity to appreciate Mr President for his commitment on Security and Economy and also to call on the Security Agencies to further intensify efforts in getting rid of criminal elements in the North, who are constantly terrorizing us.
The members of the public are also enjoined to support the fight against this criminal elements by providing necessary information. United together, Nigeria will succeed.