NLC Mounts Road Block at State Secretariat Dutse, Jigawa State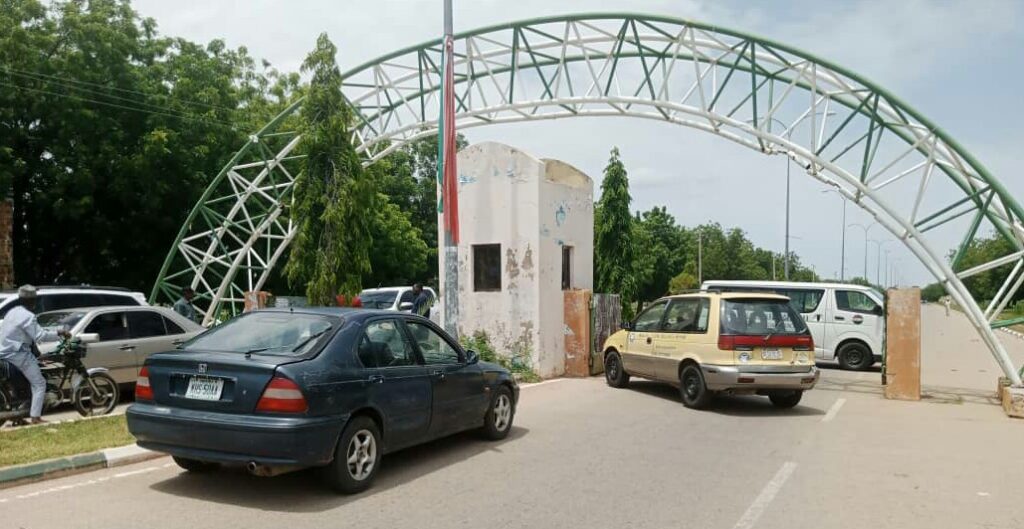 By Aliyu Dangida
As the two days warning strike commenced nationwide, government activities paralysed in Jigawa state as Nigeria Labour Congress has shut down State secretariat Dutse, Jigawa state.
A visit to state secretariat, it was observed that NLC has mounted a road block with their two vehicles denying access to workers to their respective offices, a situation compelled many workers to make U-turn back to their homes.
Hotpen reports that the state secretariat complex comprised of three arms zone, the state assembly, state secretariat and high court premises.
Other government offices under key and locked include Broadcasting house, scholarship board, JICHMA, Ministry of land, housing, urban and regional planning, while places like civil service commission and local government service commission, SUBEB are conducting their daily activities.
It was equally observed that, Federal Secretariat Dutse, Federal University Dutse, CAC, FIRS, Federal Mortgage Bank, Banking Institutions in the state have joined the two days nationwide warning strike embarked upon by the Nigeria Labour Congress.
Speaking, the NLC Secretary Jigawa state chapter, Abubakar Yusha'u said they took to the street and enlightened people about the strike, added that the strike is purposely on the fuel subsidy and the untold hardship thrown Nigerians.
The NLC Secretary explained that they are not against the government rather advise the government to do the needful things in addressing the hardship.
One of the workers, Halilu Usman told our reporters that he went to the office when he realized that the strike was commenced he return back home, noted that most of the people in his working place and neighbors shunned their working places.