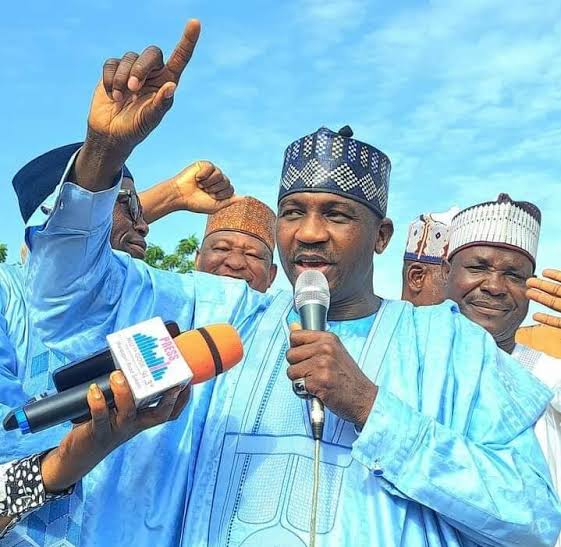 By Aliyu Dangida
The Sokoto Governorship Election Petition Tribunal on Saturday dismissed the petition against Gov. Ahmed Aliyu and his Deuty, Idris Gobir, filed by Sa'idu Umar of the Peoples Democratic Party (PDP).
The petitioner, Umar was challenging the election of Aliyu of the All Progressives Congress (APC) and Gobir over an alleged non-qualification and electoral fraud during the March 18, 2023 governorship election.
In a unanimous judgment, the Tribunal Chairman, Justice Haruna Mshelia, said the petitioners were unable to prove the six grounds formulated in the petition.
He said that the grounds bordered on alleged ineligibility for Aliyu and Gobir to contest, falsification of certificates, variation of names, election frauds, and non-compliance with electoral guidelines.
Mshelia said also said that the petitioners were unable to prove the allegations beyond reasonable double as required by the law as 70 percent of the exhibits were out of context because they related to State Assembly elections conducted on the same dates.
According to him, to prove forgery, two different documents or persons needed to be presented and the petitioners failed while the variation of names issue was settled by Supreme Court provisions.
Mshelia said that three subpoenaed witnesses were not tenable as they were not makers of the documents from the alleged primary school while the other 28 polling unit agents who testified could not fully identify themselves along with their roles.
The tribunal chairman said that the alleged 138 polling units' frauds were not adduced to indicate how substantial non-compliance of the elections had marred the election's outcome.
Mshelia added that the tribunal dismissed all the preliminary objections on competency to institute the case by the respondents as the petitioners duly linked the grounds in the petition.
He dismissed the petition for lack of merit and failure to prove the allegations by the petitioner.
NAN