Tertiary institutions: Minister commends TETFund for infrastructural development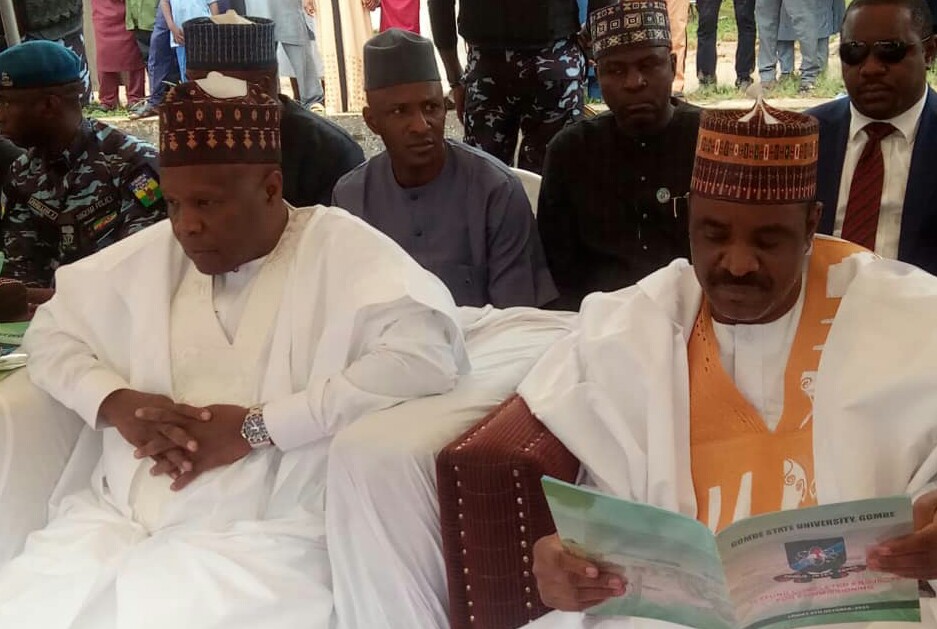 By Laraba Usaman
The minister for Transport, Alhaji Saidu Alkali has commended Tertiary Education Trust Fund (TETFund ) for its efforts in effectively discharging the mandate of the Fund for the continuous development of public tertiary education in Nigeria.
He stated this in Gombe yesterday during the inauguration of TETFund sponsored project at the Gombe State University (GSU).
He said education plays a critical role in the socio-economic development of nations. Therefore," the inauguration of these projects today at the university would no doubt further enhance teaching and learning and improvement of academic standards.
"Education forms an integral part of the President Bola Ahmed Tinubu administration's renewed hope agenda, and hence the Federal Government would continue to provide necessary support towards making our educational institutions globally competitive for economic and technological development of the country.
It is on record that over the years, TETFund through the support of the Federal Government has performed exceptionally in the provision of physical infrastructure, support for academic staff training and development, book publication, ICT, Research, and Development among others in public tertiary educational institutions across the country," he said.
He assured that the administration of President Bola Ahmed Tinubu remains totally committed towards providing greater support and an environment conducive for improved performance in tertiary institutions.
According to him, the President also approved the implementation of the upward review of Education Tax (EDT) to 3 percent, with effect from September 2023.
He said the upward review will contribute more to the improved funding of the education sector and development of the public tertiary institutions.
Our correspondent reports that the projects inaugurated gulped N4.5 billion and the projects were the Faculty of Pharmaceutical Sciences complex, Faculty of Law complex, Female hostel A, Faculty of Management and Social Sciences.
Others were Faculty of Education Dept. Of Arts and Dept. of Science Education & Library, Theatre Arts drama studio among other projects.
Gov. Inuwa Yahaya and other dignitaries inaugurated some projects.