38th Quranic Competition: 240 participants to compete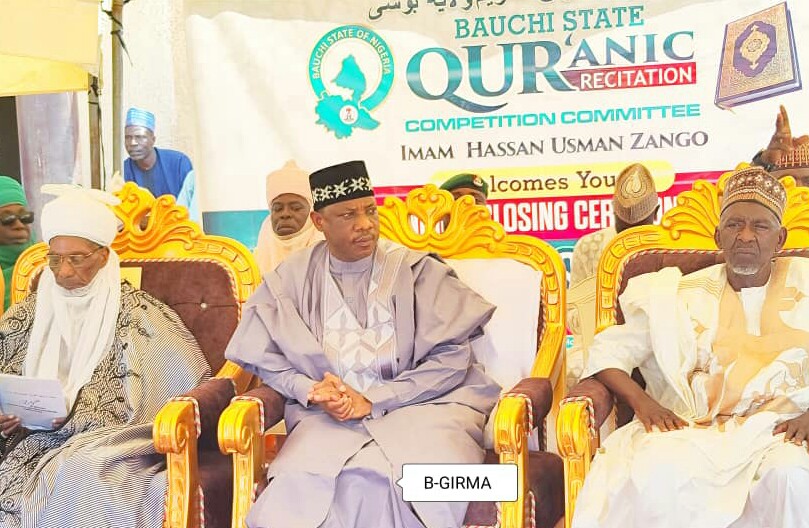 By Ahmed Ahmed
Bauchi State holds the 38th edition of Quranic recitation competition with 240 participants from the 20 Local government areas of the state.
The Chairman of the State Quranic Recitation Competition Committee, Imam Hassan Zango stated this during the inauguration of the competition on Saturday in Kafin Madaki of Ganjuwa Local government area.
He said the 38th edition of the Quranic recitation competition has 240 participants, comprising 120 boys and 120 girls that come from the 20 council areas in the state.
Zango explained that the participants would compete in six categories for males and females pointing out that judges would conduct the competition within one week.
He commended the State Governor Bala Mohammed who graciously approved the funds and released them to the committee for the competition.
"Some of the participants that emerge victorious would be going for the 38 National competition December 2023 in Yobe State.
On his part, Emir of Ningi Alhaji Yunusa Danyaya who is the father of the day commended the participants for upholding the Quran.
According to him, the Holy Qur'an contains Allah's message to all people. It tells people how to act correctly. It guides us to a correct way of life in this world.
"The Book of Allah also talks about life after death. It tells us that Allah has prepared Paradise for good people and Hell for bad people.
"The Qur'an encourages the worship of only one God Who creates and provides for them. The Book forbids people from evil and condemns those who do wrong," he explained.
Also speaking, Imam Abdullahi Azare, who is the guest speaker also explained that the moral, social and spiritual values that the Majestic Quran presents are the Divine values,
"Reflecting the Creator's perfection, His unceasing love and providence. These Divine qualities inspire the mind with humility and reverence. Clear and unambiguous teachings," he said.
In a remark, Governor Mohammed , represented by His Deputy Auwal Jatau urged the participants to work hard and excel during the competition.
He cautioned the judges to remain firm and be honest while discharging their responsibilities as judges of the competition.
"The government is ever ready to support the participants that would emerge winner's to the National competition coming up in Damaturu Yobe State.