An iconic architect of Nigeria Project – ACF extols Gowon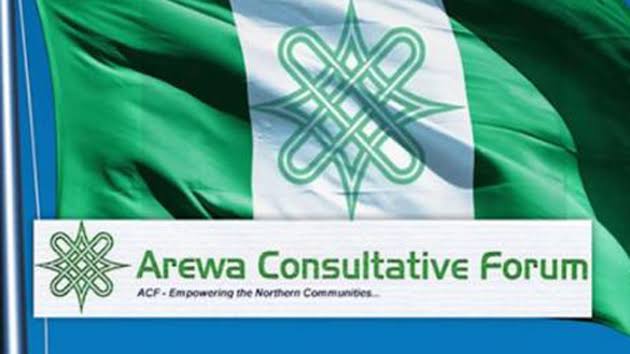 By Our Correspondent
Arewa Consultative Forum (ACF) has described former head of state, General Yakubu Gowon (rtd), as one of the finest and iconic architects of the Nigeria Project.
In a statement by the National Publicity Secretary of the Forum, Prof. Tukur A. Muhammad-Baba, stated that ACF felicitated the Chairman of its Board of Patrons, General Yakubu Gowon (rtd), as he celebrates his 89th birthday anniversary.
ACF explained that the 89th anniversary was certainly a major milestone in the life of the retired General.
"It may well be that in his private moments, especially at this stage in his life, he is concerned and worried about the unsavoury state of affairs in the political and economic lives of the country and its citizens.
"This is especially significant if the General looks back at the efforts and energy that he and his colleagues had, while relatively very young, devoted to ensure that the country remained one, united and indivisible country,"
"As he reminisces, General Gowon will certainly look back with nostalgia at the good times in the history of the country when everyone was positive and hopeful, especially after the Civil War of 1969 – 1970.
"He had popularized, on the platform of "No Victor, No Vanquished", the mantra of "To keep Nigeria One, is a Task that Must be Done". The nation is still pursuing the dream but it is not totally lost. The work that must be done will remain a work-in-progress. All hope is not lost, in spite of the perceived formidable challenges in place."
"Therefore, as it extends felicitation with prayers for even more celebrations in the future, ACF encourages the General to, as it firmly believes he will, remain positive, hopeful and prayerful that all will eventually work out fine for the most populous country in Africa with the world's largest population of the black race."
"Happy Birthday celebrations with wishes of all the very best to General Yakubu Gowon (rtd), former Head of State and Commander-in-Chief of the Armed Forces of the Federal Republic of Nigeria, and Grand Chairman, ACF Distinguished Board of Patrons!"