Governor Namadi Presents N298.14bn Appropriation Bill For 2024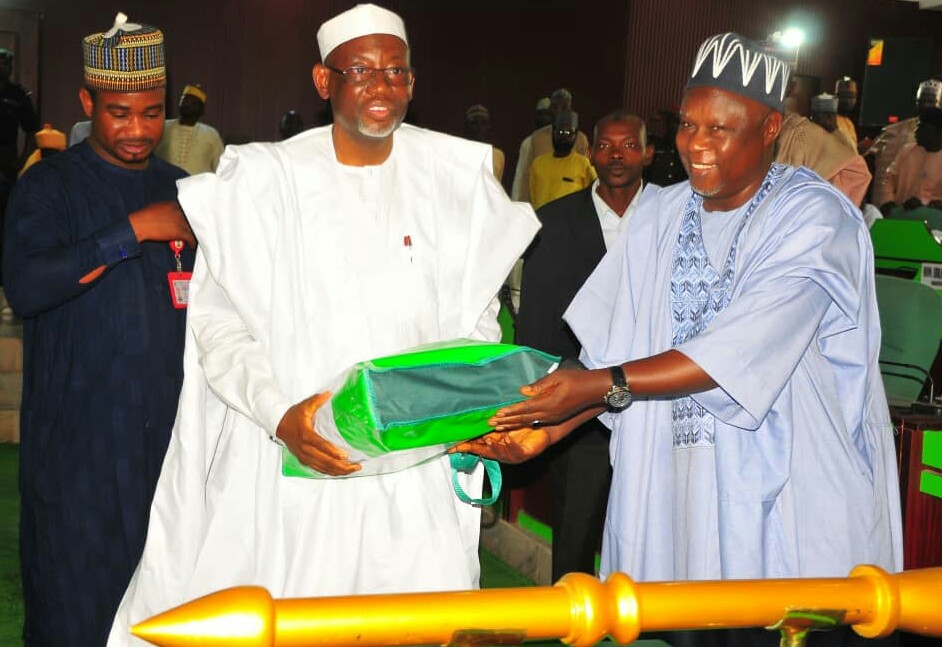 By Aliyu Dangida
Governor Umar A. Namadi has presented whooping sum of N298.14 billion as the proposed budget for the year 2024 to the State Assembly.
The Governor designed the budget in line with his 12-point agenda stipulated to pursue the egalitarian development of the state to make Jigawa great.
Governor Namadi has earmarked the sum of N111.98 billion representing 37 % of the budget for recurrent expenditure and N175.44bn representing 59% as Capital expenditure.
The state education sector took lion share of 95.5 billion representing 32%, with a focus on teachers' recruitment, improving foundation skills, and reducing out-of-school children, which included the establishment of the Tsangaya board for redesign and integrating Almajiri system into the formal system of learning.
The sum of N36.2 billion representing 12% allocated to the Health sector and Agriculture with the allocation of N14.14 billion.
Ministry of Works and Transport which included road construction allocated the sum of N41.14 billion, rural electrification N2 billion, Water supply and sanitation N5.29 billion, Environment and Regional planning N9.5 billion.
It received its first budget line amounting to N1.23 billion and N4.4 billion for youth and women empowerment.
In a related development, Governor Namadi presented the sum of N109 billion as a proposed budget for the 27 local government councils of the state.
The governor however urged the state assembly to give a speedy ligislative consideration to the budget to enable his government deliver a much expected dividend of democracy to the state electorates.
Speaking, the speaker State House of Assembly, Rt. Hon Haruna Aliyu Dangyatun promised to ensure the speedy passage of the budget before the 3rd week of December.
He commended the state governor, Malam Umar Namadi for presenting his maiden budget which captured the mission and vision of making Jigawa state great, this budget is a realistic budget," Hon. Dangyating declared.