Tolerance Day 2023: Christians attend Maulud celebrations for interfaith Harmony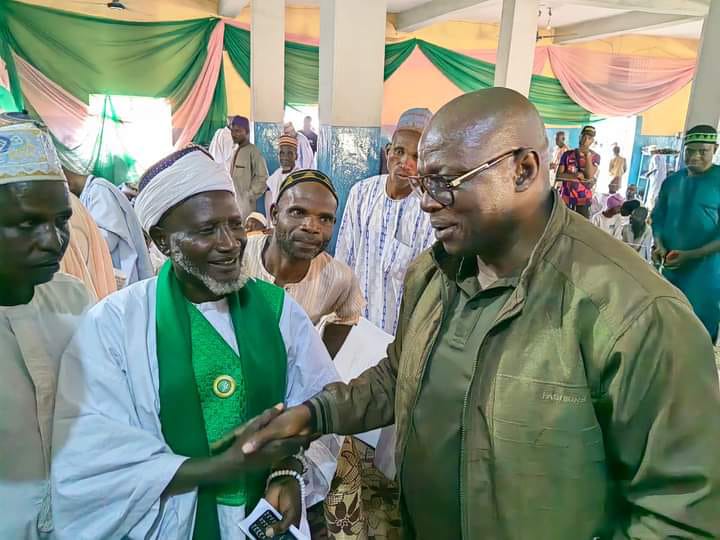 By Abdullahi Alhassan, Kaduna
In a bid to fortify peaceful coexistence among diverse Faith-Based Organizations in Africa, Pastor Dr.Yohanna Buru, a Nigerian Christian Clergy and Peace Ambassador, has embarked on a unique journey, attending more than 40 Maulud celebrations across the 19 Northern states of Nigeria this year.
Pastor Dr. Buru, delivering a speech at a Mosque in Kaduna State, emphasized that his visits were aimed at fostering interreligious harmony and tolerance, promoting a deeper understanding between adherents of Christianity and Islam.
Receiving daily invitations from various Muslim organizations, Pastor Dr. Buru highlighted the golden opportunity provided by Maulud celebrations for Christians to engage with Muslims, exchange ideas, and strengthen relationships between the two communities.
He stressed that these events also serve as a platform for conflict resolution and crisis mitigation. Invited to meet top Islamic scholars in various northern states, Pastor Dr.Buru has been presenting papers on peace building amid gatherings of millions of Muslims during Maulud celebrations.
Seizing the occasion of World International Tolerance Day on November 16, 2023, Pastor Dr. Buru underscored the shared roots of Christians and Muslims, emphasizing, "We must remember that we are one family under God, worshipping the same God, with holy Books, the Bible and Qur'an, from the same God, and as children of Adam and Eve."
Mallam Gambo Abdullahi Barnawa, expressed gratitude for Pastor Dr. Buru's consistent attendance at their Maulud celebrations, even during Ramadan.
He lauded the Christian cleric's efforts to promote peace and unity, blessing the entire team of Christian clerics accompanying Pastor Yohanna to their mosque. Barnawa also called on the state government to recognize and honor peace agents as ambassadors of peace.
As World International Tolerance Day approaches on November 16th, the clergyman's journey stands as a testament to fostering peaceful coexistence and religious tolerance for global peace and harmony.